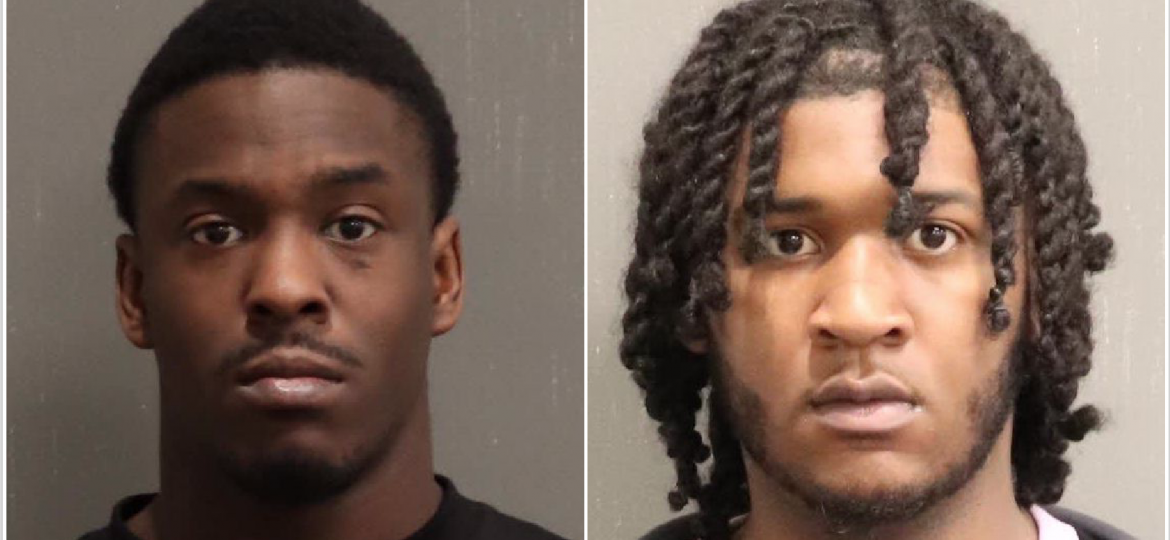 Nashville, TENNESSEE – Metro Police said both suspects were arrested and taken into custody on Monday.
19-year-old Taylor Ewin is now charged with four counts of felony drug possession with intent to sell and evading arrest. He is being held on $77,500 bond.
23-year-old Aaron McCulland is charged with three counts of a felon in possession of a weapon, two counts of theft of a firearm, two counts of felony drug possession with intent to sell, and three counts of possession of a firearm during the commission of a felony. He is being held on $95,000 bond. 
Both suspects were arrested following high speed chase that started at the intersection of Haywood Lane and Ezell Road, Metro Police said.
The 19-year-old driver stopped several blocks later on Owendale Drive where McCulland got out and fled on foot, carrying bags.
Officers on the ground took McCulland into custody and recovered a black duffle bag containing more than six pounds of marijuana in vacuumed sealed bags, and 13 packages of hallucinogenic mushroom candy bars.
In a brown bag, detectives recovered more marijuana and three pistols.
Ewin was in possession of six oxycodone pills and $3,897 cash. More marijuana, ammunition, and digital scales were recovered from the car.
This incident remains under investigation.
This is a developing story and it will be updated as new information become available.