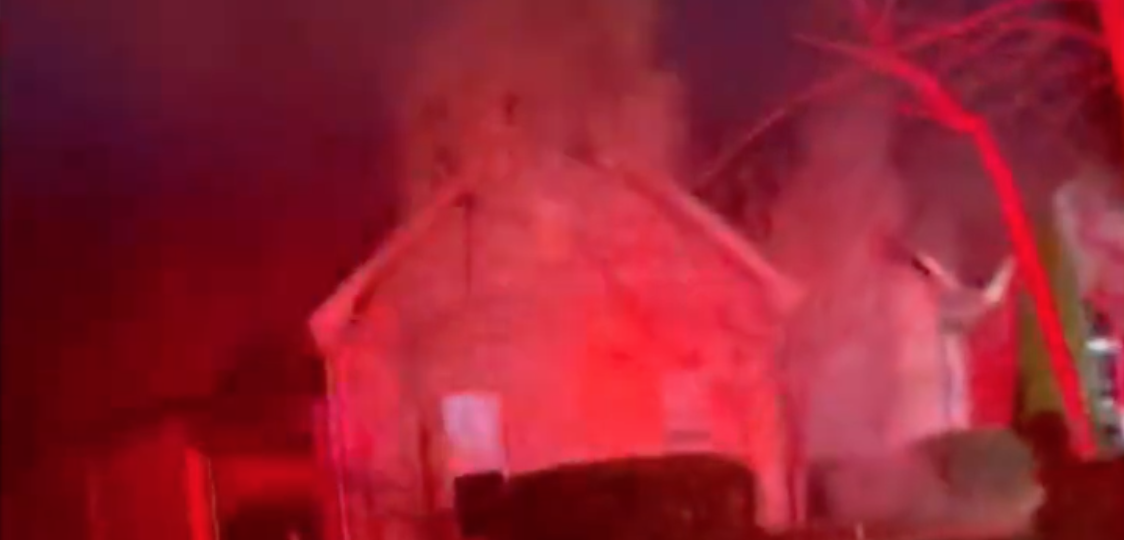 Franklin, TENNESSEE – According to the Franklin Fire Department, this incident occurred right after 7 p.m. Tuesday evening.
It happened on St. Stephens Way.
Franklin Fire Department crews responded to a report of a residential structure fire.
Officials said that a neighbor observed fire and called 911.
The responding crews saw heavy smoke and fire coming from the attic.
One firefighter sustained a minor injury and was taken to Williamson Medical Center for treatment, officials said.
The homeowner was not home at the time of the fire. 
Unfortunately, the blaze claimed the life of one dog and injured a second dog this evening. 
The surviving dog was treated on scene by firefighters with pet medical equipment they carry, and transported to an emergency veterinary clinic for continued care. 
The Franklin Fire Marshal estimated damage at $300,000.
The cause of the fire remains under investigation.
This is a developing story and it will be updated as new information become available.