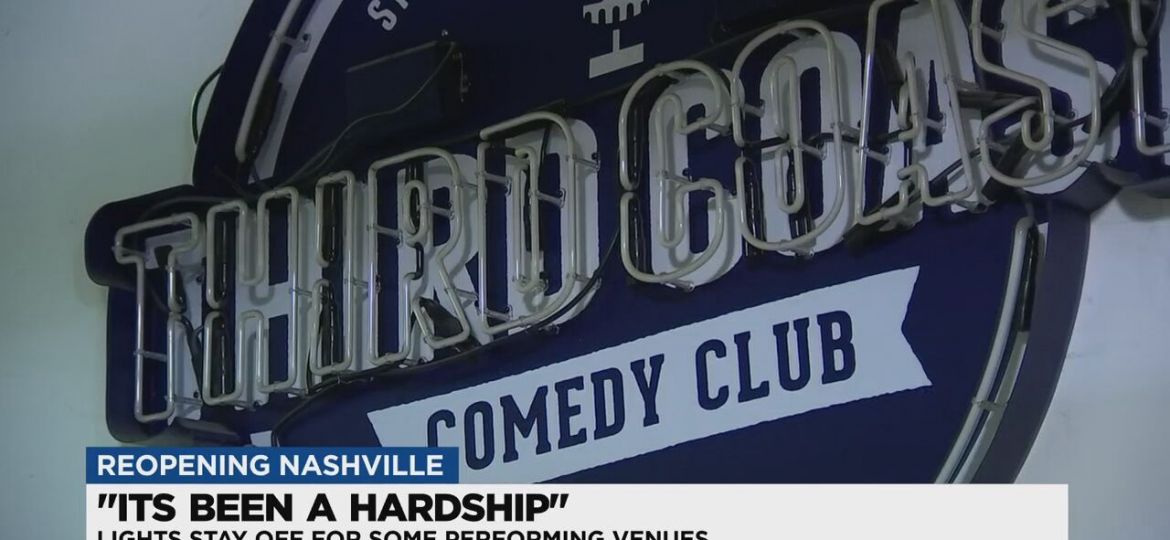 While many Nashville businesses have slowly reopened since the start of the pandemic, not all had the luxury.
"It's been a hardship," Luke Watson, owner of Third Coast Comedy Club, said. "We went from regular revenue and selling out shows, to zero percent, nearly, in revenue. And we haven't been open since March."
Watson's 4-year-old venue could technically open at 50% under Metro's reopening plan. "But, with social distancing requirements, we can actually only fit around 17 [people] in here," he explained. "So, we actually lose more money opening than closing."
Last month, the city approved funding for small music venues that have been forced to remain closed throughout the pandemic. They could apply for grants of up to $100,000. Watson, however, was told he only qualified for the money set aside for small businesses not related to music.
"We've got a keyboard over there, we play live music with a lot of our shows, we do improvised musicals here." Watson said he feels entertainment venues like his are being overlooked. "There's been no… attempt to correct the oversight."
Watson said it's hard to be in the theater, when its future is so uncertain. "Your business is kind of like your baby," he explained. "You spend so much time working on it, and it's a labor of love in a lot of ways. Blood, sweat, tears. And then to not know, are we going to make it?"
Watson said he's made several attempts to reach out to the mayor's office with his concerns with no success. News4 reaches out and got the following response:
"Based on the criteria the COVID-19 Financial Oversight Committee put in place, this venue would likely not qualify as a live music venue.

Most small businesses are able to operate during the pandemic – or have at least been able to open since late May/June. These small businesses are still facing huge impacts from the ongoing pandemic.

However, live music venues cannot even be open at this time. Music venue grants are currently capped at two months' worth of bare-minimum operating expenses, excluding payroll, not to exceed $100,000. Of the venues that have received assistance, the majority receive in the $20-$40,000 range.

Small businesses – including Mr. Watson's business – do qualify for other forms of assistance. The Mayor's Office has partnered with the Nashville Business Incubation Center; Nashville Entrepreneur Center; Conexion Americas and the Nashville Area Chamber of Commerce to offer assistance in areas such as financial/accounting; technology and e-commerce and marketing. Mr. Watson's business, as well as other small businesses, may also apply for a grant of up to $10,000 in partnership with Pathway Lending who is administering the small business grant fund provided by Metro.

I'd encourage you to investigate whether Mr. Watson's venue and others like his are eligible for state funding / relief and assistance."