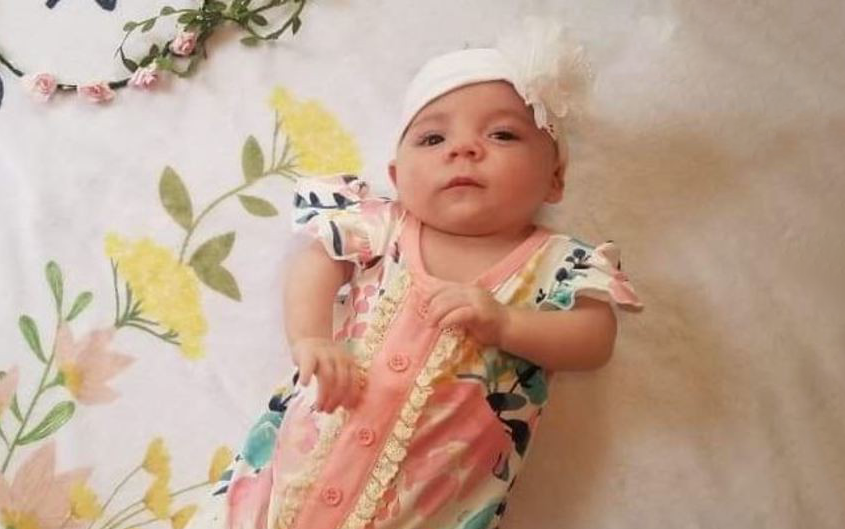 On Friday, the 37-year-old dad was sentenced to 50 years in prison for the 2019 assault of his 2-month-old daughter. According to the court documents, the father severely beat the baby, leaving her blind and brain damaged. He told prosecutors that he got angry over the baby's constant crying. That led him to physically beat his daughter.
His name is Michael Fisher and he allegedly told prosecutors that he did not ever intend to kill the little girl. Jury found the 37-year-old defendant guilty of one count of first-degree attempted murder. The father also pleaded guilty to one count of aggravated child abuse.
He was sentenced to serve one 25-year sentence for each charge and the sentences were ordered to run consecutively and at 100% of the ordered time behind bars.
This unfortunate incident occurred on Jan. 26, 2019. According to the court documents, the father brought his toddler daughter, Addilyn Fisher, to the Southern Tennessee Regional Medical Center with multiple severe injuries. He reportedly told the medical personnel that the child had fallen down.
Prosecutors say the child was covered in blood and suffering from a head wound, multiple broken bones, internal bleeding, and swelling of the brain. Addilyn was also blind in her left eye and had brain damage.
Prosecutors say that doctors were forced to put the child into a medically-induced coma and reportedly did not think she would survive the attack.
Authorities investigated the case and arrested the 37-year-old father. During the investigation he told authorities that he was carrying the child, fell, and landed on top of her. 
The child's biological mother, Brooklyn Tidwell, was also arrested and charged with aggravated child neglect. She is scheduled to stand trial later this year. Addilyn's adoptive mother, Terra Woodard, took the child in after she spent 8 months in the hospital.