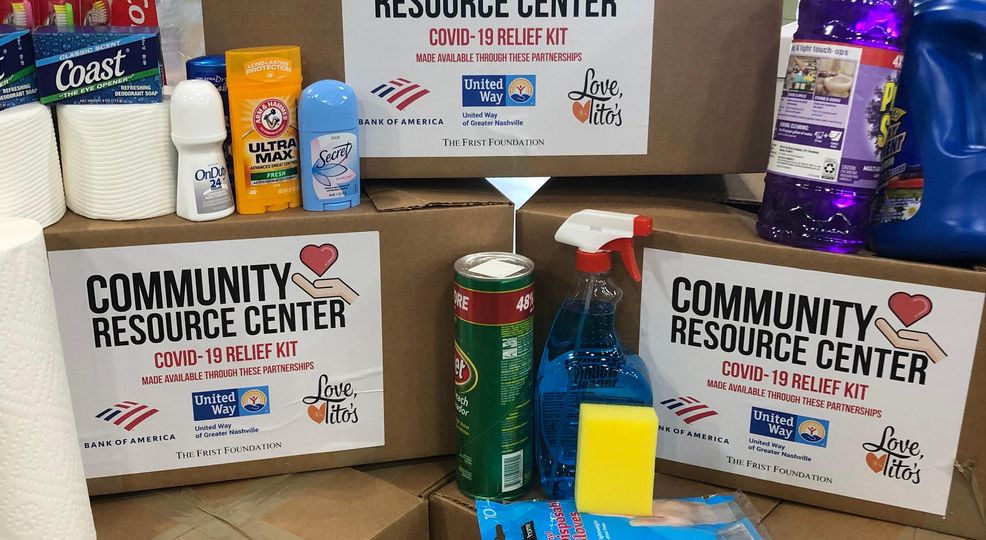 Nashville's Community Resource Center will be giving away free COVID-19 relief kits this weekend.
The center has about 400 relief kits to be given away from 11 a.m. to 1 p.m. Sunday. Kits include much-needed essentials like toilet paper, one roll of paper towels, cleaning supplies, a pair of gloves, four toothbrushes, a tube of toothpaste, four deodorant sticks, one bottle of shampoo, two bars of soap, trash bags and a sponge.
They will be given away while supplies last in a touchless drive-through line at 218 Omohundro Place. Kits are limited to one per family and must show a valid Davidson County I.D.
Dnations for the kits cam from The Frist Foundation, Bank of America, United Way of Greater Nashville and Tito's Handmade Vodka.
"We're lucky to have the Community Resource Center in Nashville," said Pete Bird, president, The Frist Foundation. "During good times and especially during hard times, they leverage dollars and make connections in ways that few people can imagine. Their impact is enormous."
The Community Resource Center is still in need of several items, including new N95 respirator masks, vinyl and latex gloves, personal protection equipment (PPE), personal hygiene items, cleaning supplies, and baby items including formula, diapers, wipes, pacifiers and bottles.