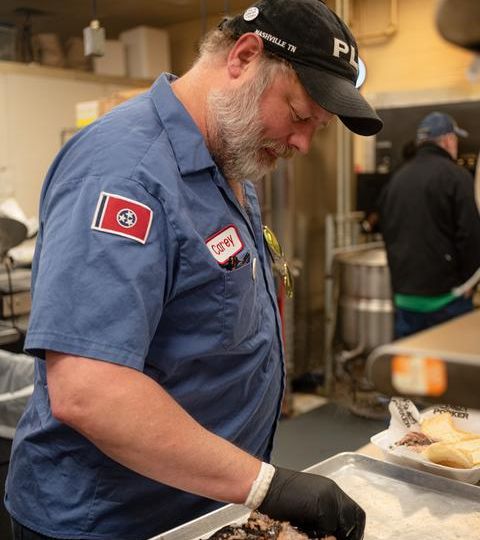 The owner of one of Nashville's most popular barbecue restaurants isn't thrilled with Mayor John Cooper's proposed property tax hike.
On Tuesday, Cooper announced that his latest budget calls for a self-described "enormous" 32% property tax increase, an essential part of his plan to account for $472 million of revenue losses caused by the COVID-19 pandemic. Cooper called it the most "difficult budget in Metro history," adding that it is a "crisis budget."
In an open letter to Cooper on Thursday, Carey Bringle, owner of Peg Leg Porker in the Gulch, stated that the "property taxes on my business will be more than my original mortgage" if Cooper's budget is passed.
"I can go buy a new building in Murfreesboro, Clarksville, Lebanon or anywhere else for that matter for less a month than you want to tax me here in Nashville," Bringle wrote. "That is insane."
According to Davidson County property records, Bringle's Making Bacon LLC paid $500,000 for the site at 903 Gleaves St. in 2012. Today, the land is valued at more than $1.7 million, while the total improved property, which sits on 0.29 acres, is valued at $4.1 million.