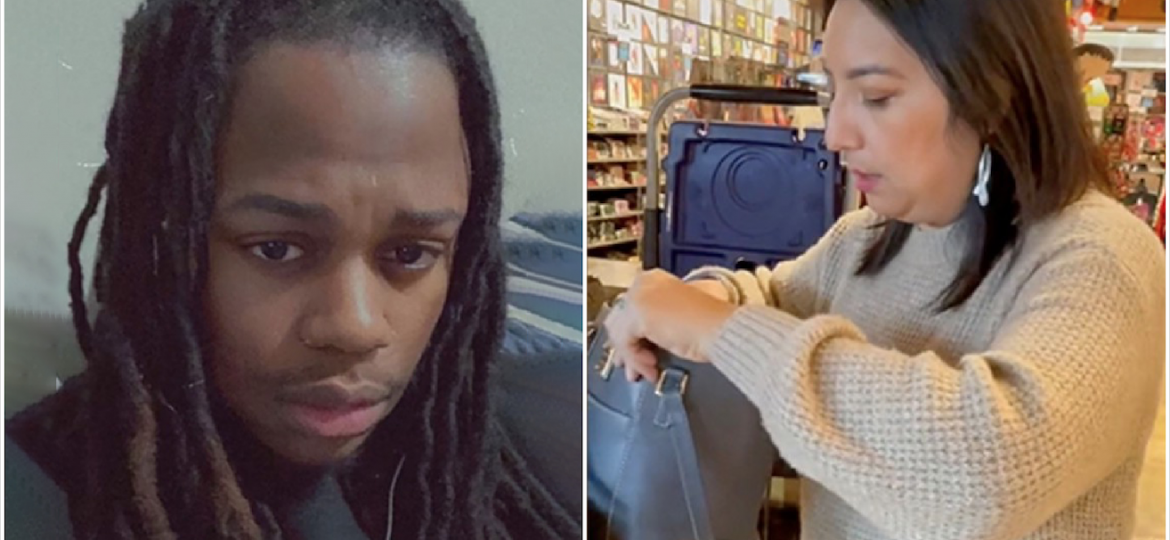 The unidentified woman was captured on video where she falsely accuses a black man of stealing her phone at a shop, only to then find the missing item in her purse. The video has gone viral after the woman accused a Black man of stealing her phone in a California Spencer's store. The video was uploaded by an individual claiming to be the partner of the black man.
The accused man, named only as Kinley, and his partner captured the unfolding scene and posted the video on TikTok. In this video, the accuser goes through her bag while accusing the couple of theft at the Spencer's outlet. 
His partner then appeals to a shop assistant: "Can you call it, because she won't let us call it."
"Well, he could have turned off the ringer." the unidentified woman said.
"Oh my God – do you want him to get f****** naked, lady? Do you want to pat him down?" the camera person said.
"I really need my phone. I had it, and then you walked right behind me and you took it." the accuser continues.
"I did not take it." Kinley responds.
Then, the shop assistant gave over his phone to the woman so that she can call her mobile. Her cellphone started to ring from inside her bag.   
The accuser said to Kinley as she realized her mistake, "I'm so sorry. I apologize."
Kinley's partner replies: "F*** off. No you're not."
According to reports, he accused man isn't hown in the video, but the clip was uploaded by the account @fuxktdub, who says they are married to a black man.