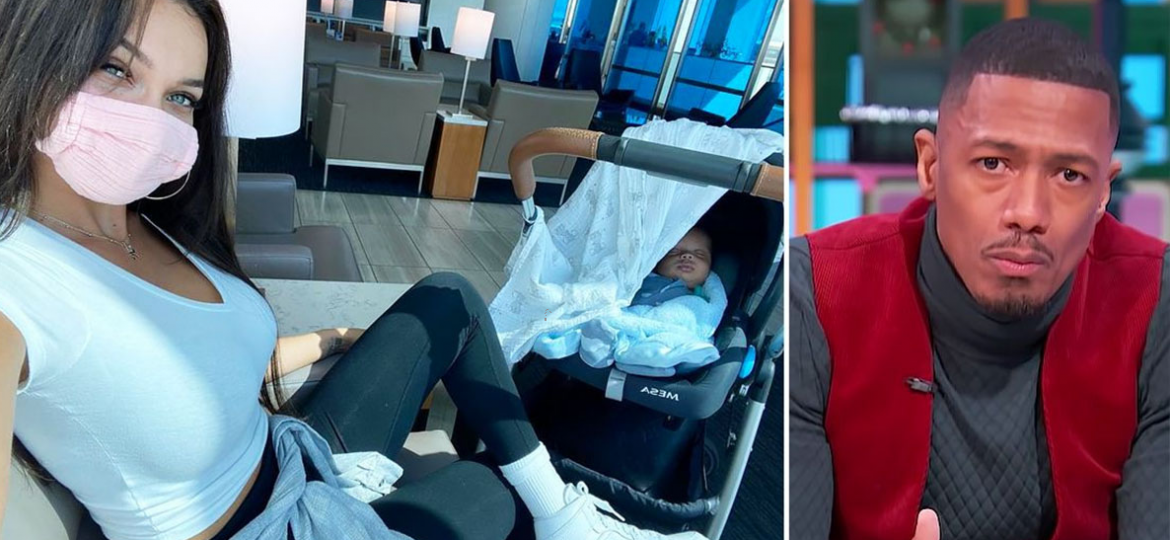 The day after Nick Cannon announced the death of his baby boy Zen, he was back at work. But while he sported a pink suit and thanked the public for their support through this tough time, behind the scenes friends are worried about him. His youngest child Zen passed away on December 5 at just 5 months old. Zen was born in June but just a few months after his birth his parents noticed he was having sinus issues.
A check-up at the doctors revealed that his sinuses were fine but sadly Zen was diagnosed with hydrocephalus – a build-up of fluid in the brain. Zen underwent surgery over Thanksgiving but sadly the "process sped up," Cannon said.
The 41-year-old host from California, who now lives in New Jersey, revealed in a heartbreaking video that he and Alyssa had taken their son to the ocean and held his hand for the last time.
Now his friends say that they are doing all they can to support him through this tough time.
"The reality of the situation has been very hard for him to absorb," according to Entertainment Tonight.
"They know this type of pain will impact him for the rest of his life," the source continues.
"Nick appreciates the support, but at the moment, he just wants to be there for Zen's mother."
Zen's mother, model Alyssa Scott, posted a heartbreaking tribute to Zen on her Instagram. "Oh my sweet Zen. The soreness I felt in my arm from holding you is slowly fading away. It's a painful reminder that you are no longer here," she wrote.
"I caught myself looking in the backseat as I was driving only to see the mirror no longer reflecting your perfect face back at me. When I close a door too loudly I hold my breath and wince knowing a soft cry will shortly follow. It doesn't come. The silence is deafening.
"We were a team, both determined to see it through. It feels unbearable running without you now. I can't. And in this moment I feel myself being carried. By your sister.. By God. By complete strangers encouraging me to not give up . It has been an honor and privilege being your mommy.. I will love you for eternity."
The source said all Nick wants to do now is support Alyssa through the loss.
"He wants nothing more than to honor the time he had with Zen and focus on being there with Alyssa," the source added.
It's unclear when Cannon started dating Alyssa but the two had worked together on his show Wild N' Out. Following the tragic news of the loss of their baby, Zen Cannon paid tribute to Scott saying "she's the strongest woman I've ever seen."
"I know people were wondering how she's doing," Nick told viewers on Wednesday. "She's making it five minutes at a time."
He also said she "was emotional when she needed to be, but always the best mom," the comedian said of Scott.