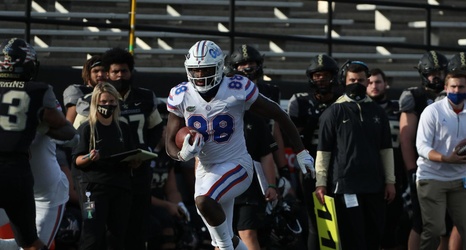 Tight end Kemore Gamble did his best impression of teammate Kyle Pitts Saturday in Nashville, Tennessee, during the latter's absence.
Gamble had three catches for 66 yards and two touchdowns in UF's definitive win over Vanderbilt. After a rough first half for the Gators, UF turned things around in the second portion of the game to definitively move past the Commodores 38-17. The win brings UF to 7-1 on the year, and Vanderbilt's loss is its seventh straight.
"I'm really pleased with our guys finding a way to win and suck it up and be good enough to win," Mullen said after the game.