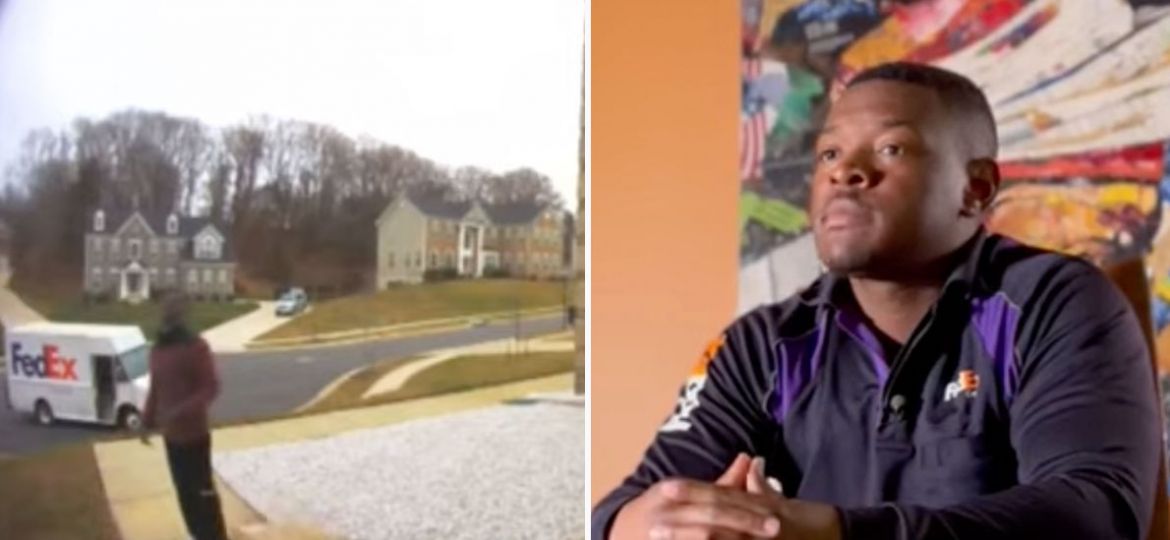 A FedEx driver was out of a job Tuesday after a doorbell camera caught him mishandling a package. We've seen plenty of videos of delivery drivers throwing packages onto porches, and most times the drivers aren't disciplined. This time not only did FedEx respond, but so did the 23-year-old delivery driver.
"I take full accountability," 23-year-old delivery driver from Maryland, Avery Mathis, reportedly said.
David Johnson's Ring camera caught the moment Mathis stopped at Johnson's home to drop off a package.
The video showed Mathis walk up to Johnson's home and then instead of placing the large box on the porch, he tossed it. As the 23-year-old walked away the package rolled off the steps.
Mathis continued walking back to his truck.
Johnson said he understood what drivers are going through during the busy holiday season, but he hoped they would be a little more careful.
He added that inside that particular package was a Nintendo Wii and some dolls for his six-year-old daughter.
"I just want them to know basically. It's the holiday weekend, we spend a lot of money on these packages, just take a little extra time. It doesn't need to be all the way to the door, he could have just laid it on the ground instead of just throwing it."
Mathis, who has been working grueling hours for the past several months with FedEx, admitted he made a mistake.
Due to the mishandling of the package, Mathis was fired. He immediately began the search to find Johnson's contact information. He wanted to apologize.
"I just also realized that apologizing was the right thing to do because, at the end of the day, it was my fault," he said.
Johnson also received a call from FedEx, and while he told them not to fire Mathis, the company said the driver's behavior did not line up with their no-tolerance policy.
Mathis is hoping there's a chance he'll be able to get his job back.