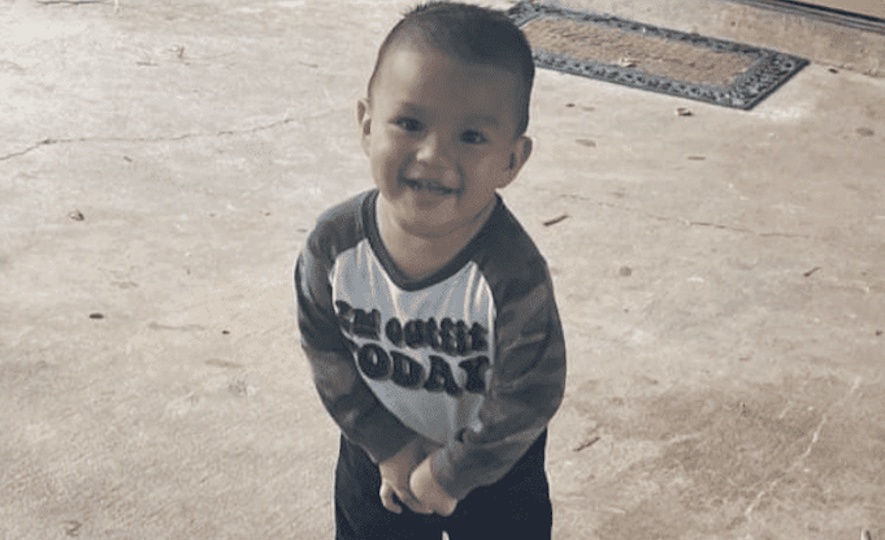 A father backed his truck in the driveway of their family home in North Carolina, hitting and killing his one-year-old. The baby was taken to a hospital for life-threatening injuries. The father was moving his truck to another part of the driveway when he pulled forward slightly before starting to back up, police said.
That's when he heard his baby yelling. The mother was inside the house and thought her baby was inside too, police shared. The baby was later flown to hospital, where he died shortly before 4:30 a.m. Tuesday, according to reports.
A GoFundMe Page has been set up by Mateo's cousin, Carolina Noriega to help raise memorial expenses for Mateo Jaciel Ayala-Martinez, mentioning that he died during surgery at the hospital.
It added: My family and I are fundraising to help cover memorial expenses for our cousin Mateo Jaciel Ayala-Martinez who we lost on 12/14/2021.
He was hit while his father, Elgar Orlando, backed up in the driveway. He died during surgery at the hospital. He was one year old. I cannot describe to you the grief that our family is feeling from this unimaginable tragedy. The parents will not ask for anything at this time.
However, we want them to be able to be with each other and their other children (9 & 12 year old) during this time without worrying about working, bills, and arrangements. Your donations are greatly appreciated. Please lift this family up in your prayers.