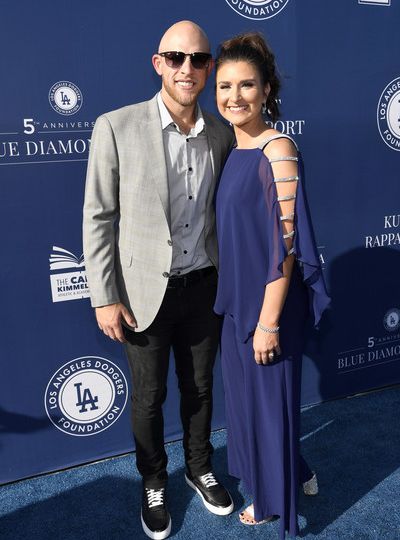 That moment when you finally make it big and the crowd goes wild! Dresden, Tennessee native and former Belmont baseball player Matt Beaty got called up by the LA Dodgers last season. The 2020 season is now his first on the opening day roste.
"We've got fake crowd noise the teams are pumping into the stadium," Beaty said. "The TV ratings are through the roof. We can feel them watching the games even though they're not there with us."
FOX 17 News asked Matt if he feels in a sense that he and his teammates are doing something good for America by bringing something happy back.
"Exactly, I think the people who tune in and watch can escape some of the reality we're in right now," Beaty said.
Dresden is where it all started. It's also where he met wife Jesica.
"I moved to Tennessee when I was in 7th grade. We started dating freshman, sophomore summer," Beaty explained.
She played softball and would help him with batting practice.
"He would say, 'if you throw to me I'll hit you some groundballs and that sort of thing,'" Jesica said.
Then came college in Nashville
"She went to Lipscomb, I went to Belmont," Beaty said. "She went to all my games. She would even wear a Belmont baseball shirt and hoodie even though she was a Lipscomb Bison. She's been by my side the whole time and it's been awesome."
However, this year because of the pandemic, she can't be.
"That was really hard for me to swallow because I've been able to be there and check off all the boxes with him," Jesica said.
But this Tennessee couple knows this is just the first of many opening day rosters.
"To even say you were on the 2020 Opening Day roster, that's probably a story in itself and that there is a season at all is a blessing," Jesica said.
Beaty had nine homers in his rookie season and together, the Beatys plan to take a swing at anything and everything 2020 might throw them.
Matt said he and his teammates are doing everything to make sure the coronavirus doesn't sweep through their roster like the Marlins earlier this week.
The Beatys have already given back to their hometown holding a scholarship baseball camp and golf tourney raising more than $23,000.