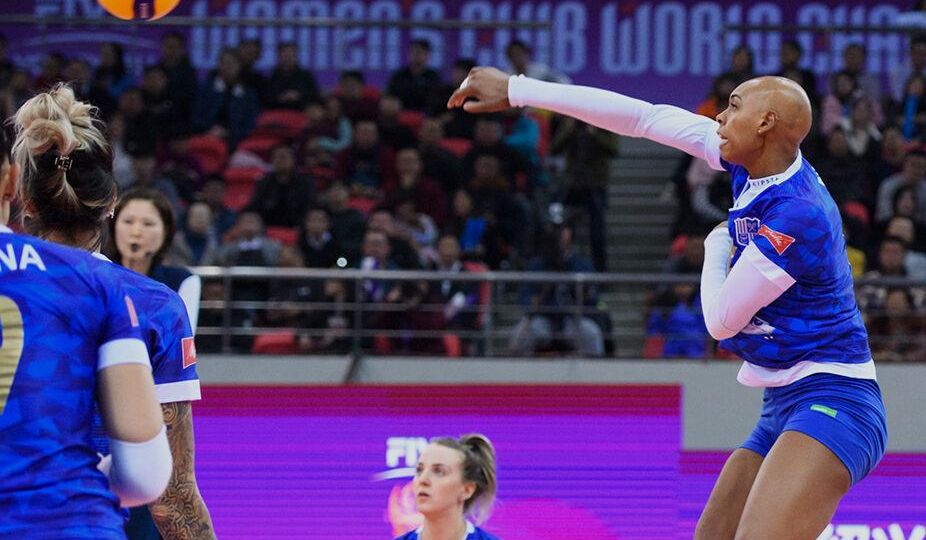 Athletes Unlimited has reached an agreement with the city of Nashville to host the only women's pro indoor volleyball league in the United States at Nashville Municipal Auditorium next year.
Williamson County-based Alliance Volleyball Club will serve as the official training facility partner for Athletes Unlimited players during the season in its 12 court, 68,000 square foot location at TOA Sports Performance Center in Franklin. It will also serve as the official youth training partner for clinics and activities.
"Having the opportunity to play with some of the greatest players in the world here in the U.S. is an amazing way to help us grow our sport," said Jordan Larson, Athletes Unlimited player, Player Executive Committee and Advisory Board Member.
The season is scheduled to be played Feb. 26 through April 4.
Athletes Unlimited Volleyball is officially sanctioned by USA Volleyball and will feature 40 of the world's best players including members of the U.S. National Team, accomplished professional players and recent NCAA graduates during its 30-game season.
In addition to Jordan Larson (Two-Time Olympic Medalist, University of Nebraska) and Karsta Lowe (Olympic Medalist, UCLA), confirmed players already include Sherridan Atkinson (International Star, Purdue University), Katie Carter (International Star, UCLA ), Tiffany Clark (All-American Honorable Mention, University of Wisconsin), Taylor Cook (International Star, University of Colorado), Aury Cruz (Named Best Server at Olympic Qualifications Tournament, University of Florida), Nia Grant (International Star, Penn State), Sareea Freeman (Three-time ACC Champion, Florida State), Erin Fairs (2015 ACC Champion, University of Louisville), Erica Handley (2020 Czech Republic Cup Winner, University of Minnesota), Kristen Tupac-Hahn (International Star, Iowa State), Cursty Le Roux (2015 Pan American Games Gold Medalist with Team USA, University of Arizona), Cassidy Lichtman (Two-time Pan American Gold Medalist with Team USA, Stanford), Molly Lohman (2016 Global Challenge MVP, University of Minnesota), Valerie Nichol (German Super Cup Winner, Purdue University), Deja McClendon (Unanimous All-Big Ten, Penn State), Molly McCage (All-American, University of Texas), Samantha Middleborn (International Star, Cal State San Bernardino), Amanda Peterson (Sports Impact Classic MVP, Ohio State) and Paige Tapp (Two-time Pan Am Games Gold Medalist with Team USA, University of Minnesota).