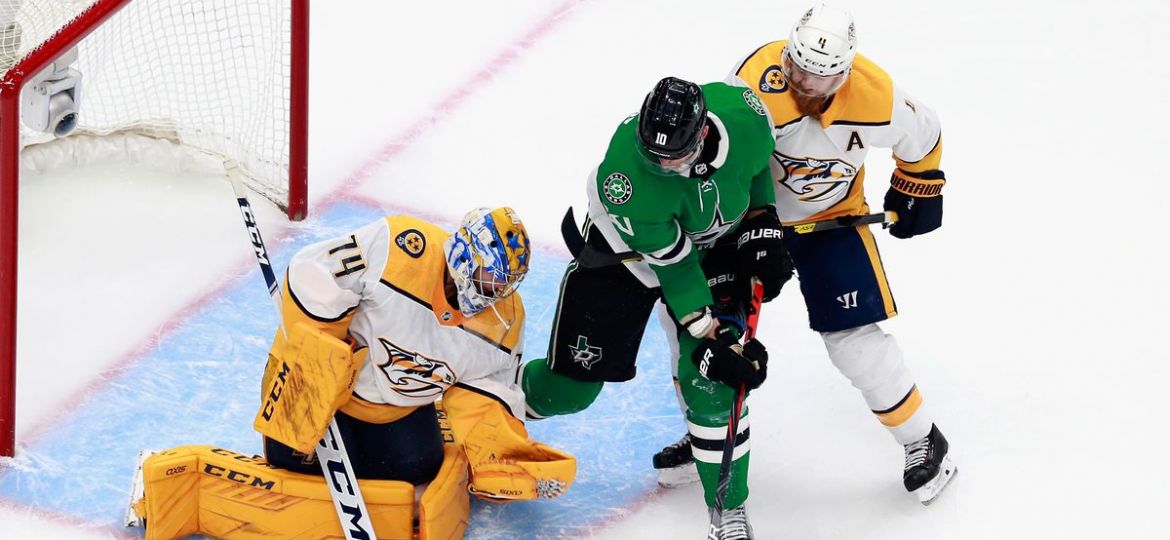 Nashville Predators News
Recap: Nashville Predators 2, Dallas Stars 0: Arvidsson, goalies thrill in exhibition win | On the Forecheck
Ann took a big swing at recapping the exhibition game and knocked it out of the park. If you didn't get to watch the game, read this recap and feel all of the excitement along with her.
Preds Prospects Seasons in Review: Konstantin Volkov (G) | On the Forecheck
Probably not the season anyone wanted him to have, but Eric has a full breakdown of Konstantin Volkov.
Nashville Predators vs. Arizona Coyotes Preview: Special Teams, Part 2 | On the Forecheck
Bobby does an incredible job breaking down the Arizona penalty kill in this article. I'm going to be honest, if you don't have a full grasp and understanding of penalty kill schemes, this article explains the basic structures, as well as the strengths and weaknesses, of the box and the diamond. He also explains how the Predators can effectively navigate through them for success on the power play.
Season in review: The Nashville Predators' path to the Stanley Cup Qualifiers | On the Forecheck
The Predators are about to embark on a playoff journey…Sarah reminds us how they got there.
Renegades of Puck – July 31, 2020
Bryan and Shaun have joined the Renegades of Puck radio show for the remainder of the playoffs, with Shaun covering training camp and scouting the opponents (and more!), while resident nerd Bryan gives his One Big Stat from the Analytics Desk. You can find the episode below, on the website linked above, and every gameday morning at 5 am on Nashville Sports Radio WNSR. They'll both be back on the show Monday morning to talk Game 1 of the Qualifying Round.