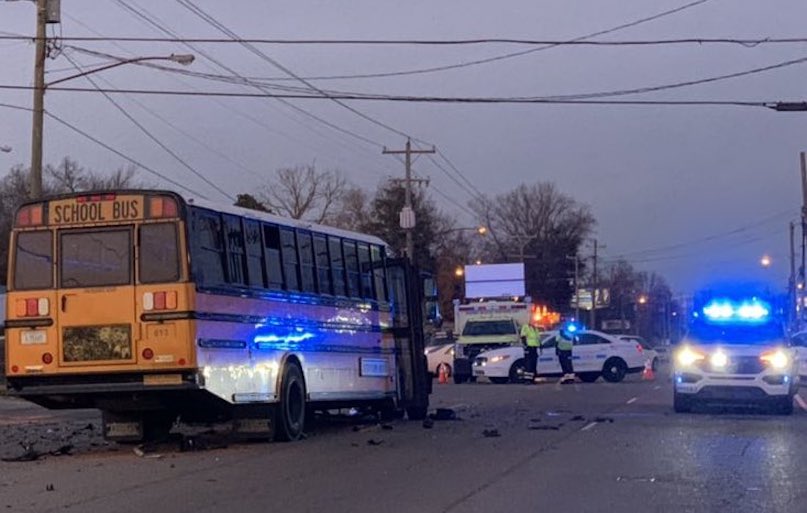 Nashville, TN – According to the Metro Nashville Police Department, this unfortunate accident occurred right after 3 p.m. Monday.
It happened on Dickerson Pike and Lemuel Road.
Metro Nashville Police Department officers responded to a report of a crash.
The responding officers discovered that a Nissan Rogue collided with a Volkswagen Jetta.
The driver of the Rogue attempted to turn left onto Dickerson Pike.
The driver of the Jetta then crashed into the front of the school bus, which was in the center lane waiting to turn off of Dickerson Pike.
The 19-year-old driver of the Jetta was pronounced dead at the scene.
He was later identified as Emmanuel Edmondson.
The bus driver, the driver and passenger of the Nissan suffered minor injuries and were taken to a hospital for treatment. 
The only person on the bus was the driver, no students were on board, police said.
This is a developing story and it will be updated as new information become available.