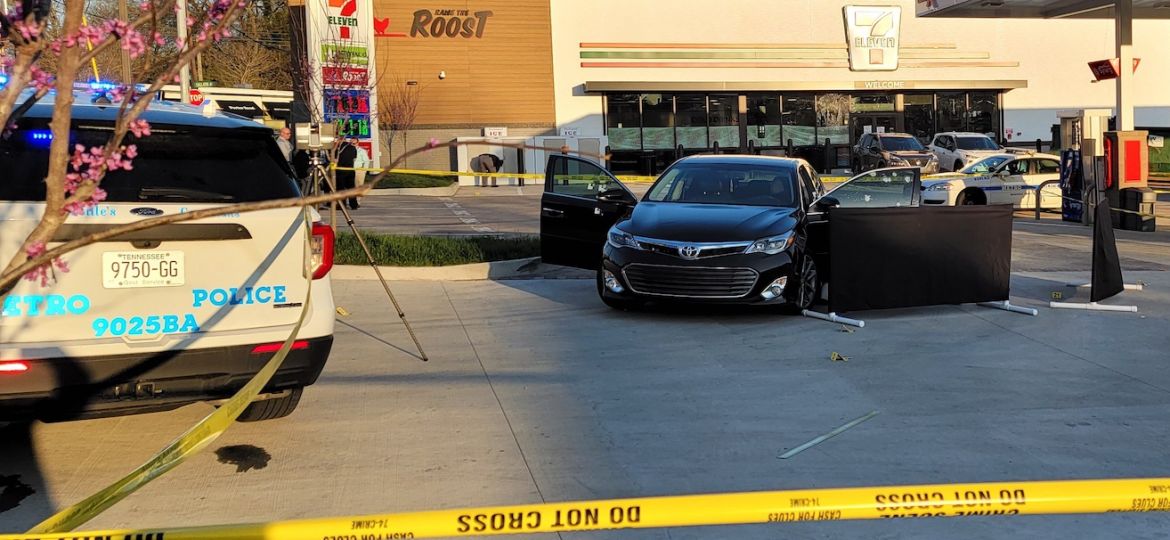 Nashville, TENNESSEE – According to the MNPD officials, the fatal shooting occurred right after 3 p.m. Friday.
It happened in the parking lot of a soon to open 7-Eleven convenience store at the intersection of Gallatin and Maxwell Avenues.
MNPD officers responded to a shooting call.
The responding officers discovered that 37-year-old Tywane Miller and a 29-year-old woman were driving out of the parking lot when they were suddenly blocked by a white Ford Flex.
At least one person got out of the suspect's vehicle and opened fire.
The 29-year-old driver was fatally shot and died at the scene.
His passenger suffered non-life threatening wounds to her jaw and hand.
Following the shooting, MNPD officer spotted the suspect's vehicle on Shelby Avenue at I-24.
The suspect's vehicle fled on the interstate at a high speed.
The Ford traveled onto I-40 and collided with the center interstate retaining wall and four other vehicles before coming to a stop.
The three occupants bailed out and went onto the westbound lanes of I-40 where they carjacked a 35-year-old Nashville man who was driving a Subaru Forester SUV.
One of the suspects hit the victim in the head with a gun in the process. He was not seriously hurt.
This incident remains under investigation.