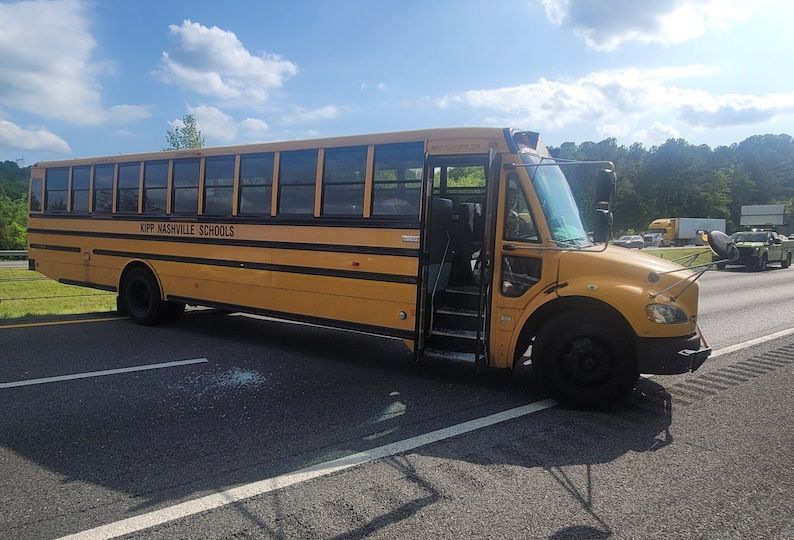 Nashville, TN – According to the police officials, the 14-year-old, who was not identified due to his age, hit the diesel fuel pump at Casey's Market on Centennial Boulevard just before 4 p.m.
He is also alleged to have attempted to run over a person at the market.
The 14-year-old boy drove onto Briley Parkway and then onto I-40 west, hitting a car in the process.
Officers pursued the bus on the interstate as it traveled at speeds of 60 to 65 mph. A spike strip was deployed near the McCrory Lane exit.
The teen evidently saw the spike strip, slowed the bus, and attempted to turn around in the middle of the west bound lanes. Officers at that point ran up to the bus, broke out the door glass, and used a Taser as the teen was attempting to continue operating the bus.
He was taken into custody without further incident.
The teen is now in juvenile detention on charges of vehicle theft, aggravated assault, evading arrest, reckless driving, driving without a license, leaving the scene of a crash, and failure to report a crash.