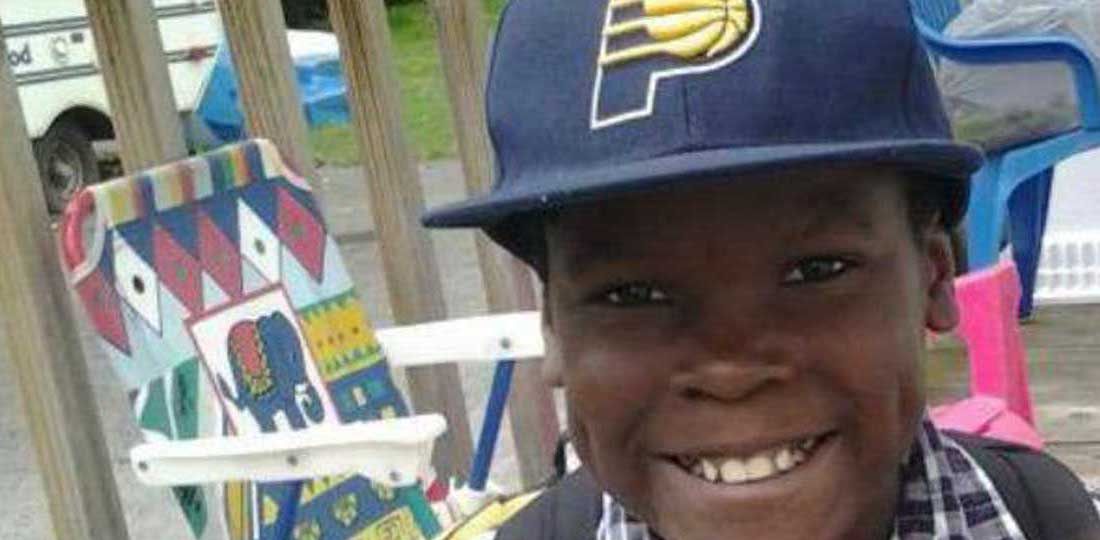 According to reports, the 20-year-old man was 12 years old when he was convicted of murder a 9-year-old boy in 2014. He was sentenced to a juvenile home until his 21st birthday at which point it would be determined if he should continue his sentence in an adult prison. But it was recently determined that he has been successfully rehabilitated and is considered a free man.
"We unfortunately don't see enough success stories like that," County Prosecutor Chris Becker said.
On August 4, 2014, the then 12-year-old boy from Michigan, Jamarion Lawhorn, knew that when his step-father got home from work he was going to be in trouble for abusing his computer privileges. According to reports, Jamarion took one of the knives he had been collecting and brought it to a nearby playground.
He came across 9-year-old Connor Verkerke, his younger brother Kameron and their friend. In less than 30 minutes, Jamarion stabbed Connor multiple times and then walked away.
The 12-year-old calmly walked to a neighbor's house and asked to use the phone to call 911.
"I'm fed up with life," Jamarion reportedly told the dispatch operator. "Come get me and lock me up for life. Take me to juvenile for life. Kill me."
"I don't want to be on this earth no more. Give me the electric chair, I don't care."
He said he wanted to die because he believed he was bad and was constantly doing stupid things.
It was revealed that his mother and step-father abused him. Both were sentenced to jail for child abuse.
The 911 call played a major role in convincing the jury that Jamarion was guilty of murder.
Jamarion was sent to a juvenile home until he was 21 years old, but his impressive efforts to turn his life around led him to an early release.
He was initially released from the juvenile home in March 2021 and placed in the care of a family in a private home.
The 19-year-old has dealt with a lot since he was convicted of murder, but his strides towards becoming a better person have impressed everyone.
He worked at a wood-working shop, enrolled in classes at a community college, and reestablished contact with his mother.
"We just really see a lot of change in him, a lot of growth and a lot of opportunity for the future," Paula Creswell, who befriended Jamarion and agreed to take him in, said.
Finally, nearly a year after being released from the juvenile home Jamarion was told during a hearing that he was no longer subject to the court's supervision.
He was a free man, according to reports.. His rehabilitation was considered a success.
"I regret what I did. I had no right to kill Connor," Jamarion said in 2020.
The teen, who is currently working, hopes to become a public speaker in the future.