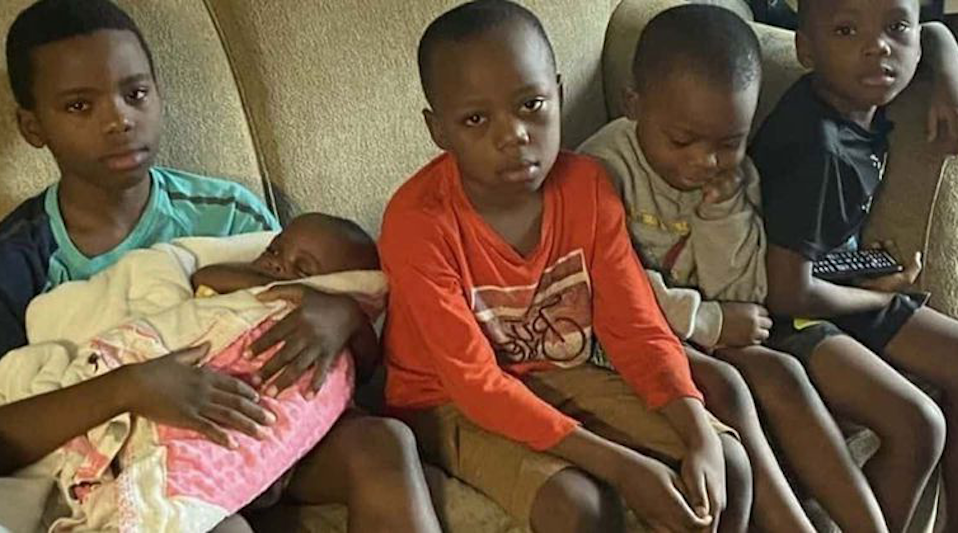 A family that has been through unimaginable heartbreak again and again. The Iowa family escaped war-torn central Africa three years ago in search of a better life but were struck by multiple unimaginable losses. The five children are now being taken care of by their grandparents. Unfortunately, they don't speak English and aren't financially equipped to raise the five kids.
The mother, Zabayo Bigirimana died while giving birth to a baby girl, and left behind the infant as well as four boys, aged 2, 6, 8, and 10 under the care of father, 31-year-old Bazirake Kayira. Just a few months later, Kayira died on New Year's Eve in a single-vehicle accident on an icy road, according to reports. The five children, whose parents are from the Democratic Republic of the Congo, are now being taken care of by their grandparents.
"They've been crying all the time, saying 'We lost mother. We lost father,'" Kiruhura, a pastor of Shalom Covenant Church in Iowa, said. "It's very, very hard to the kids." The family is in a difficult situation with the grandparents also having immigrated just a few years ago, according to reports.
They don't speak English and aren't financially equipped to raise the five kids. Kiruhura, who has known the family for about a year is trying to get them support and has recently started a GoFundMe Page to help raise funds for funeral costs for Bazirake as well as to begin caring for his children.
Kiruhura wrote on the page: Bazirake was one of the African refugee/immigrant community members living in Iowa, he died Friday afternoon after crashing his vehicle into a creek during the ice storm. Four months ago Bazirake lost his wife during childbirth. He leaves behind five children. We are raising funds to help assist with his funeral expenses and any extra funds will go into an account reserved for the children. Keep these children in your prayers this is very sudden and extremely shocking for them to lose both parents like this in a short period of time.
The campaign has raised more than $330,221 at the time of this publication. "I'm believing in God, that's why I'm asking people, please, please help these kids," Kiruhura reportedly said. "Raise these kids, these kids, I know tomorrow they will be somebody," he continued. "They will be helping others if they can get help from the community." In a recent update, the pastor thanked those who contributed to supporting the children.
He wrote: We are overwhelmed by the support from the community. We thank all donors who continue to support this cause. The money you give will be put towards funeral expenses, basic needs for the five children, and a safe home so they can still leave safe together with their grandparents. PLEASE CONTINUE TO SHARE AND SUPPORT THIS CAUSE. God Bless You all.