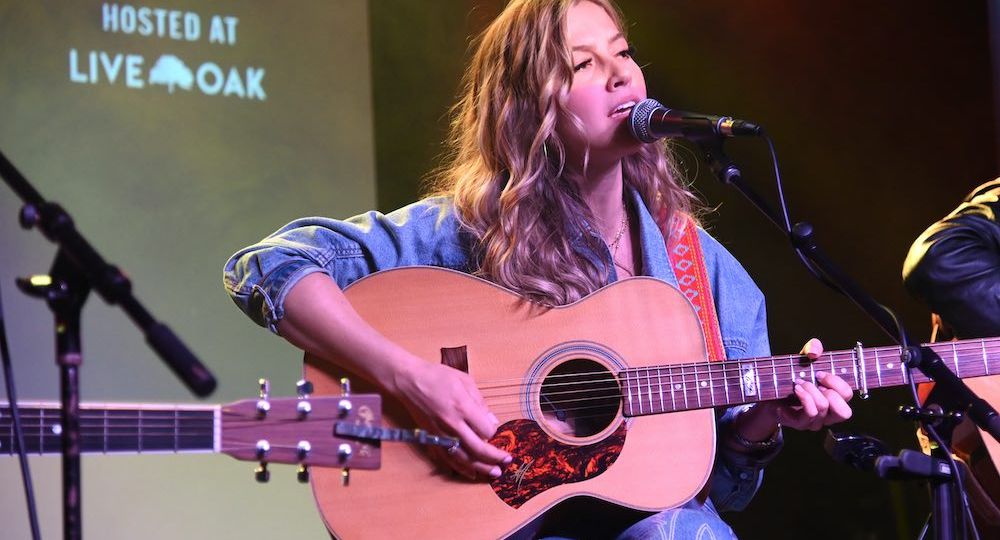 UMG Nashville has confirmed the signing of rising talent Catie Offerman. The singer-songwriter from New Braunfels, Texas, has been on the company's radar during a rise that saw her sign a publishing deal with UMPG in 2019, and feature in the Highwomen's video for "Redesigning Women."
The company have also shared a short video in which chairman and CEO Mike Dungan delivers a spoken message to Offernan. He says that from the moment he heard her sing "Thinkin' 'Bout Things" and performed it in his office, he knew that she had to be with them.
Offerman grew up on a horse ranch and was schooled at home by her father. She was playing piano from the age of four and soon moved on to violin and accordion among other instruments. At just 11, she was invited by her accordion teacher to join their polka band, as they played festivals, local shows, and Oktoberfests across Texas. Offerman went on to be much in demand as a fiddle player for artists all over the US.
The artist then attended Berklee College of Music, graduating at just 19, and after a spell in Los Angeles, she moved to Nashville in the mid-2010s. She has subsequently written with such notables as Liz Rose, Natalie Hemby, Nicolle Galyon, Lucie Silvas, Jeremy Spillman, Brett James, Troy Verges, Chase McGill, and Ryan Beaver.
Offerman is now working on a debut project for UMG Nashville with Ryan Beaver and Aaron Eshuis. She wrote on Facebook about the new deal: "I won't have to wear a leather leotard or dance around or be anyone I'm not. The music comes first and [the company's] roster is a testament to that. I've always been such a big fan of George, Kacey, Eric, the Brothers…I mean there's so many. I'm so proud and honored to be on their roster."