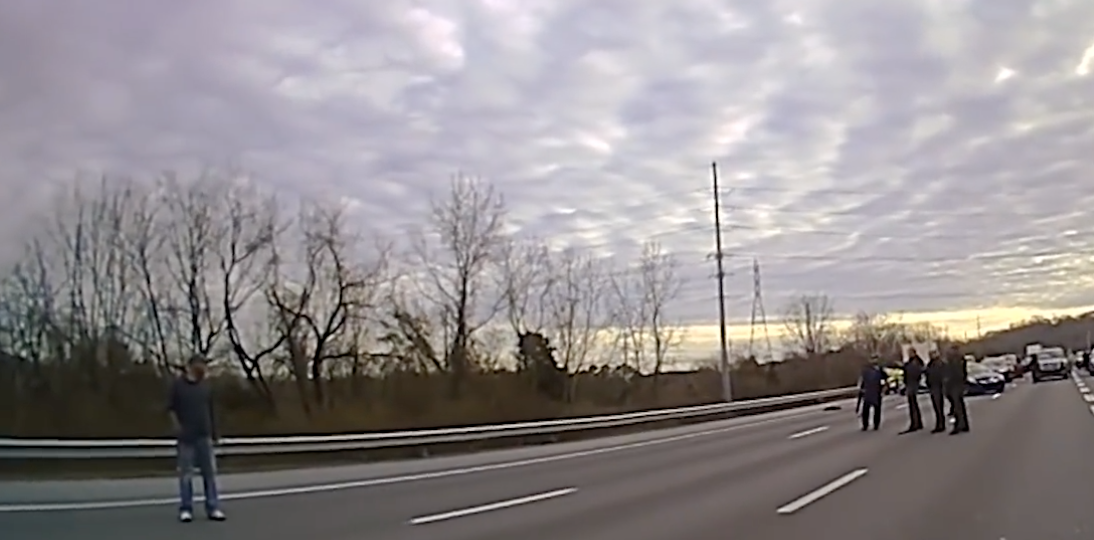 Nashville, TENNESSEE – According to the MNPD officials, the shooting occurred around 2:41 p.m. Thursday.
It happened on I-65 northbound near mile marker 77.
Tennessee Highway Patrol trooper reportedly stopped when he saw a man sitting on the guardrail.
The responding trooper made contact with the 37-year-old man.
The suspect then produced a box cutter, police said.
The THP trooper called MNPD officers for assistance.
An off-duty Mt. Juliet Police officer saw the situation and stopped to assist.
The 37-year-old suspect was reportedly holding his right hand in his pocket and was holding a box cutter in his left hand.
He then pulled his right hand out of his pocket, holding a silver object.
Nine (9) officers then fired their weapons, killing the 37-year-old suspect.
He was later identified as Landon Eastep.
This is a developing story and it will be updated as new information become available.