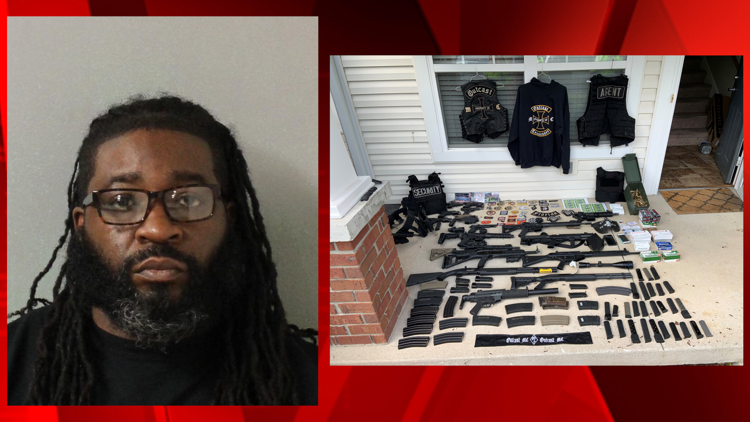 A 37-year-old man was arrested in Nashville in connection with the deadly shooting of two men in an Alabama night club last month.
The U.S. Marshal's Fugitive Task Force arrested Tyrone Johnson at his home on Flintlock Court on Thursday.
Johnson was wanted in connection with a deadly shooting in the parking lot of a Huntsville night club on March 27.
Johnson's extradition to Alabama is pending.
Also at the scene was 17 guns, 2 sets of body armor, thousands of rounds of ammunition and gang paraphernalia.
Johnson is being held as a fugitive from Alabama with a $500,000 bond.
Metro Police Department assisted in the investigation.