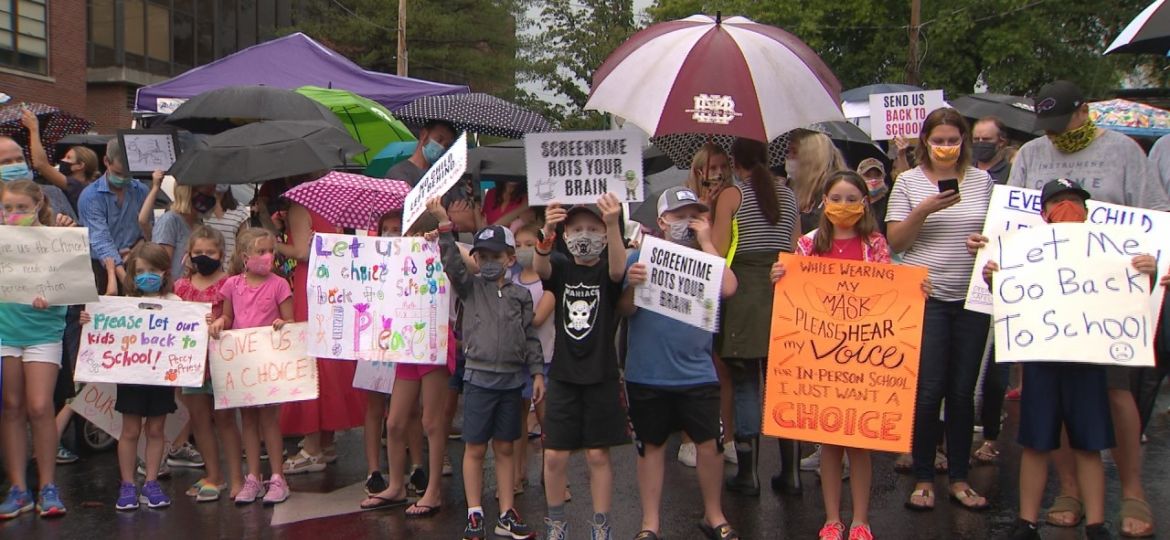 Metro Schools' decision to go back to virtual learning for students has upset some parents.
A few of them held a rally in front of the Mayor's office on Tuesday afternoon. Their goal was to pressure city officials to reopen schools in January.
Like every other high schooler, Nash Pineda, a senior at Antioch high school, has been attending school virtually since August.
"And the more that we kept on doing it, we're not doing anything," Pineda said. "We're not learning anything."
Pineda said some of his classes don't involve video conferencing, and they get assignments.
"Some classes we don't even have a teacher at all," Pineda said.
Pineda said he's now worried about what this will mean for getting into college.
"Because I'm already failing a class, and I have to recover those credits, and if I recover a credit, it's going to look bad on my transcript," Pineda said. "And the colleges won't probably like how I'm looking."
Pineda said he knows the district is doing this to keep students and teachers safe. He acknowledged the recent spike in cases, but he wanted to be heard.
Pineda said he hopes the district can adopt a hybrid approach with some virtual classes and some in-person classes.
"I'm not learning anything," Pineda said. "I don't think this should be right, and my concerns are, are we going to return to school in January? They're talking about January, but I don't think we are."
"Our transmission rate, new cases per 100,000 residents, and 7-day positivity rate are at their highest points in months, and the situation may only be getting worse," Director of Schools Dr. Adrienne Battle said in a statement on Monday. "This is a serious and dramatic public health emergency that requires us all to renew our vigilance and take the safety precautions necessary to keep ourselves, our families, our friends, and those we may encounter safe through the wearing of masks, social distancing, and avoidance of large – especially indoor – gatherings whenever possible."