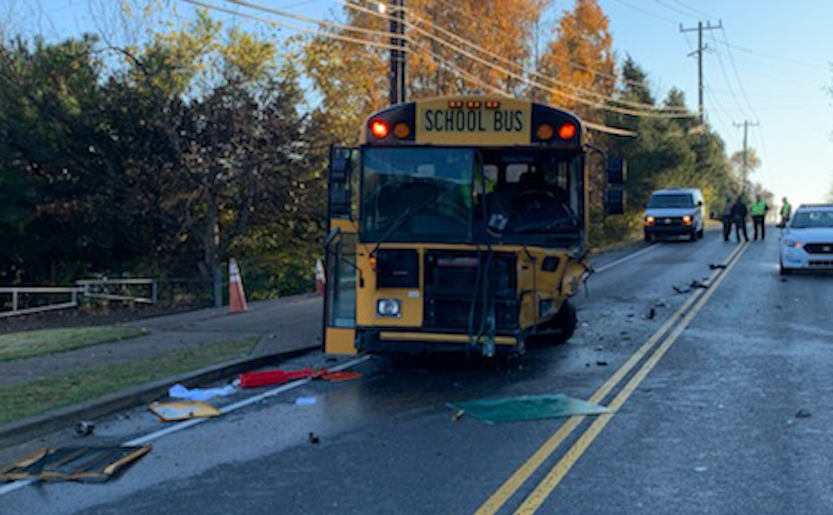 Nashville, TN – According to the Metro Nashville Police Department, this unfortunate accident occurred right before 6 a.m. Wednesday.
It happened in the 3000 block of Elm Hill Pike.
Metro Nashville Police Department officers responded to a report of a crash.
Police said SUV reportedly crossed the double yellow line and crashed head-on.
The driver of the vehicle was pronounced dead at the scene.
The passenger in the vehicle, the bus driver and monitor were inured.
All three victims were taken to a hospital for treatment.
The extent of their injuries is unknown at this time.
A 15-year-old student was inside the bus at the time of the crash. The student was not hurt, police said.
This incident remains under investigation.
This is a developing story and it will be updated as new information become available.
A collision this morning on Elm Hill Pk near Donelson Pk btwn an SUV & a school bus has resulted in the death of the SUV driver. It appears the SUV crossed into the bus's lane. 2 adults on the bus were transported with minor injuries. A 15-year-old student was not hurt. pic.twitter.com/IZjtj7XQtr

— Metro Nashville PD (@MNPDNashville) November 17, 2021