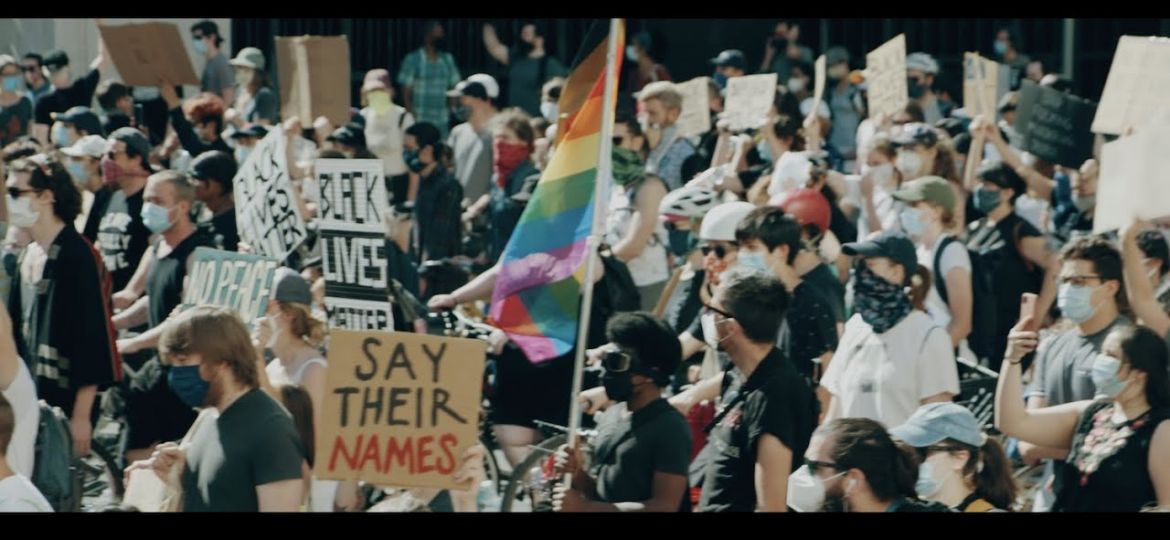 On Sunday, as the city confronted shattered remnants of a peaceful protest overtaken by violence, Nashville police tried to identify 20-30 people they said hijacked the demonstration and used it "as a cover for the destruction they wanted to employ."
Police Chief Steve Anderson said the vast majority of more than 1,000 protesters at a Saturday demonstration against police brutality and racism remained peaceful. Video footage from the Central Precinct and the Metro Courthouse in downtown Nashville showed isolated agitators leading the violence, destruction and arson.
Photos and video from the Nashvilleprotest showed people dressed in all black with backpacks moving through the crowd that gathered to protest the death of George Floyd, a 46-year-old black man who died in Minneapolis after a white police officer kneeled on his neck for more than eight minutes.
Other photos show unidentified individuals breaking windows and starting fires inside the Metro Courthouse. Many of the people seen vandalizing buildings appeared to be white.
Anderson said police detectives were working to identify the people they believed to be insurgents.
Police are establishing a dedicated email to collect tips about the protest. People can send information, photos and videos to NashvilleArsonInvestigation2020@nashville.gov.
Anderson did not know if any of the isolated agitators were among the 28 people arrested during and after the protest.
Most of the people taken into custody Saturday were charged with relatively minor misdemeanor violations such as disorderly conduct. None are charged in connection with the arson at the courthouse.