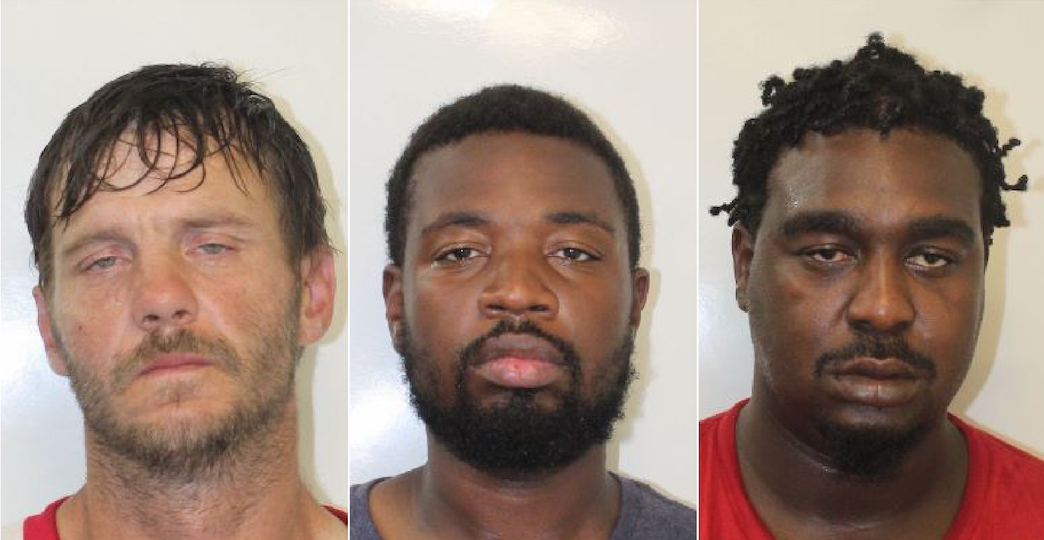 Nashville, TENNESSEE – MNPD officials said that all three suspects were arrested and taken into custody on Wednesday.
According to the statement, 39-year-old Christopher Green reportedly met an undercover detective on Broadway near 2nd Avenue South and was given $60 for cocaine.
The 39-year-old suspect then met with a group of persons on Korean Veterans Boulevard between 2nd and 3rd Avenues South.
29-year-old Quoizell Thompson reportedly passed something to Green.
Green gave the undercover detective a white powder that tested positive for cocaine.
Both suspsects were arrested for selling cocaine.
30-year-old DeVaughn Jeffers was in the group with Thompson.
Police officials said that he was found to be carrying 3.5 grams of white powder that tested positive for both fentanyl and cocaine, a white rock that tested positive for cocaine, a half gram of meth, and seven grams of marijuana.
He was arrested on drug offenses and also served with an outstanding probation violation warrant, for which he is being held without bond until he appears in court.
This is a developing story and it will be updated as new information become available. 
Featured Image – Christopher Green; Quoizell Thompson; DeVaughn Jeffers.