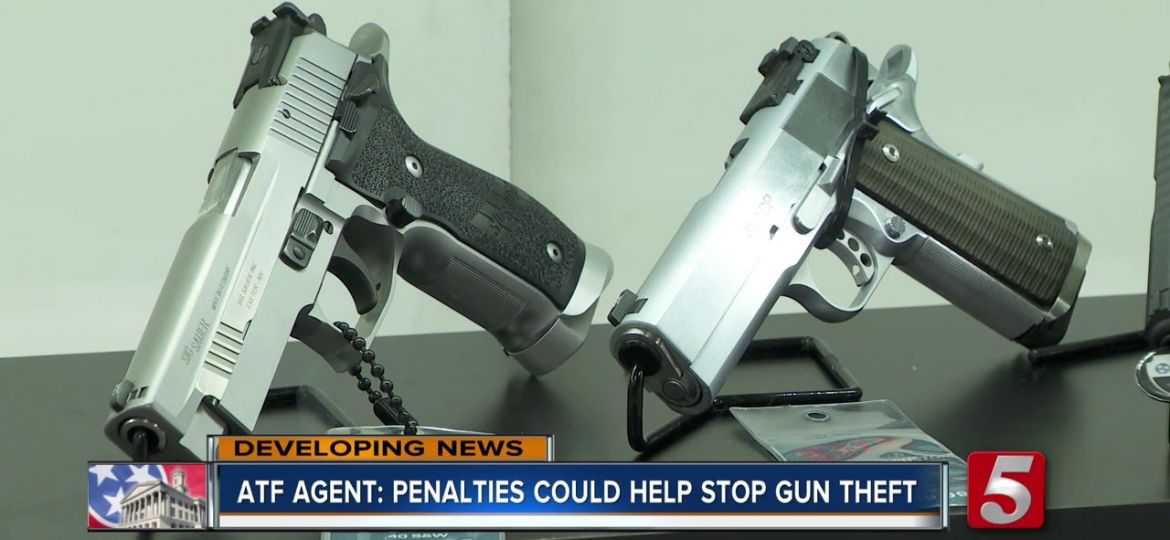 Politicians and law enforcement officials are continuing to discuss the Governor Bill Lee's Constitutional Carry legislation.
Governor Bill Lee wants to make Tennessee a permitless carry state, meaning anyone over the age of 21 could carry a concealed handgun, much like handgun carry permit holders currently do.
Nashville Mayor John Cooper released the following statement Friday in opposition to the bill, referencing Memphis Mayor Jim Strickland:
"I worry the legislation makes it harder to protect citizens and visitors in a safe environment. Current law has the support of law enforcement and we need to help them do that job."
However, Assistant Special Agent Frank Haera from the Alcohol, Tobacco, Firearms and Explosives Nashville Field Office said it could aid in their work.
"Looking into the legislation it looks like the proposals are increasing some sentences for firearms violations at the state level too. It might assist, actually," said Haera.
The legislation increases penalties for those who steal guns or are found in possession of stolen guns.
Even though there's a possibility a state law could change who can concealed carry, it wouldn't override federal gun law.
"For instance, people who are previously convicted of a felony, people that are in the country illegally and there are other prohibitions under federal law where people are not allowed to possess firearms," said Haera.
Other opponents of the bill say it could result in more gun deaths in the state.