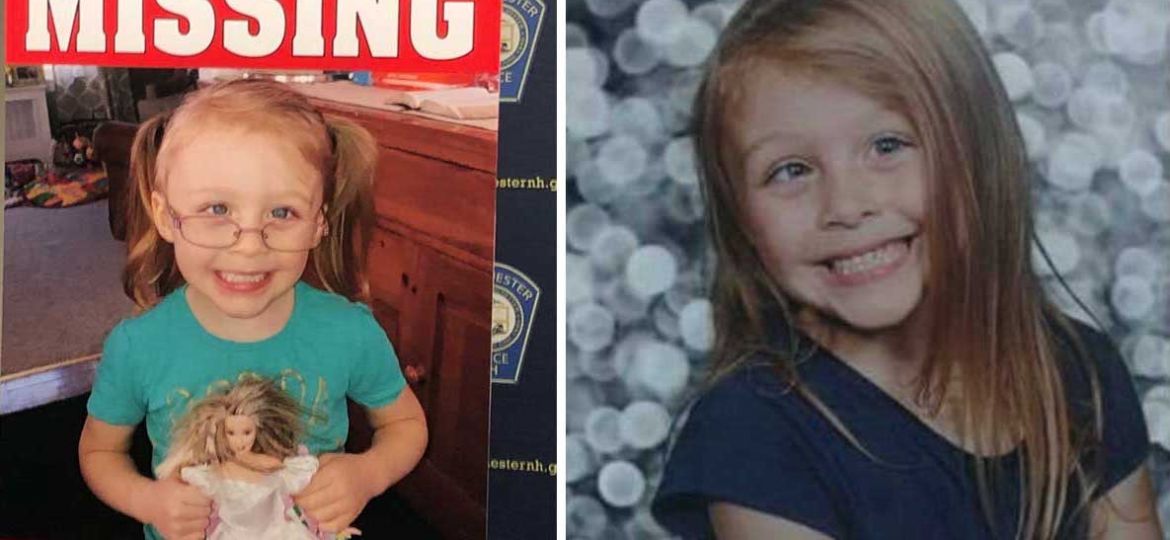 Authorities are asking the public for help in locating a now 7-year-old, who was last seen in October 2019. They received a report on December 31, 2021 which indicated that no one had seen the child for more than two years.
"For us to have a two-year delay, that is extremely concerning," Police Chief Allen Aldenberg reportedly said during a press conference on Friday. "It's not something that happens on a regular basis, not something that we deal with."
At this time there are many unknowns.
Aldenberg confirmed that the 7-year-old girl, Harmony Montgomery, was in the child welfare system in both Massachusetts, where she was enrolled in school, and New Hampshire as of 2019, according to reports.
And it was New Hampshire's Division of Children, Youth and Families that alerted police that she was missing.
After receiving the report, investigators visited Harmony's last known address. While the home is now owned by someone new, they are fully cooperating.
"We are two years behind the power curve and where Harmony should have been and who she should have been with, she's not with them," Aldenberg said.
Investigators have spoken to Harmony's relatives and are trying to piece together where the child may be.
"Where Harmony should have been and who she should have been with, she's not with them," Aldenberg said. "That's why we're doing this."
Harmony would now be 7 years old. It's estimated she would be four feet tall and weigh about 50 pounds. She has blonde hair and blue eyes. She would most likely be wearing glasses, and she is blind in her right eye, according to reports.
Police are asking anyone who may have information about Harmony to contact them at 603-668-8711 or their anonymous Crimeline at 603-624-4040.
A total of $12,500 in rewards are being offered for tips. Aldenberg said at this time there wasn't enough information to issue an Amber Alert. This story will be updated as new information become available.