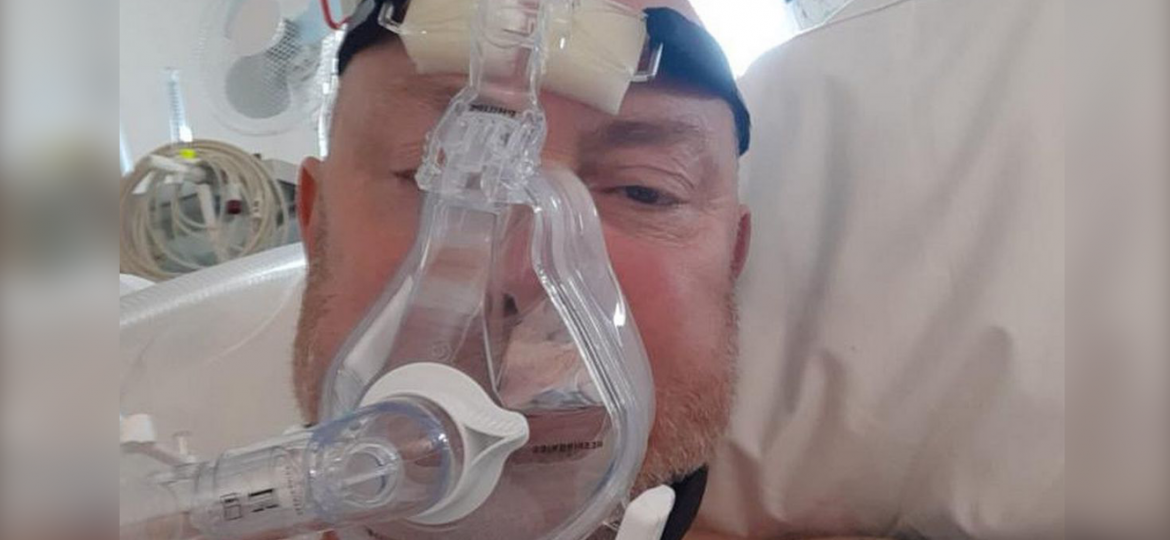 According to reports, the 54-year-old anti-vaxxer who refused to get the COVID-19 vaccine because it's not vegan has died from the virus. The 54-year-old man has died after a two-week battle in intensive care. He reportedly told his wife that he wish he'd had the vaccine before he died on November 16. According to his wife, his last words were: "I have never felt so ill, I wish I'd had the vaccine." 
His 50-year-old wife, Emma, who is fully vaccinated, says she is now facing an empty future alone and has called on everyone to take the vaccine, according to reports. "I insist to everyone I know to get the vaccine,"the 50-year-old woman said. The 54-year-old man from UK, Glynn Steel, died on Nov. 16. 
"He begged for the vaccine when he was in intensive care before he went on life support but they said that it was too late. He was a very gentle soul, he was a vegan and didn't want the COVID-19 vaccine because it was tested on animals." Emma said.
According to reports, the 54-year-old man was hesitant to get the COVID-19 vaccine after reading that pharmaceutical companies including Pfizer-BioNTech, Moderna and Johnson & Johnson had tested theirs on animals.
His wife said that Glynn had started off with just a cold which gradually got worse and he tested positive for Covid on October 27. The 54-year-old man then deteriorated rapidly because of his age and lack of vaccine. His wife had to call an ambulance on November 2.
Glynn was quickly admitted to intensive care. On Nov. 10, he was put on life support and in an induced coma. Emma also said that she was with her husband when he died, according to reports. The 50-year-old woman was wearing a full PPE kit so she couldn't touch him, but she played his favorite music and stayed with him until the end.
Unfortunately, the 54-year-old man died within 20 minutes after his life support has been turned off. The victim's family has launched a GoFundMe Page with the aim of raising money for the funeral. This story will be updated as new information become available.