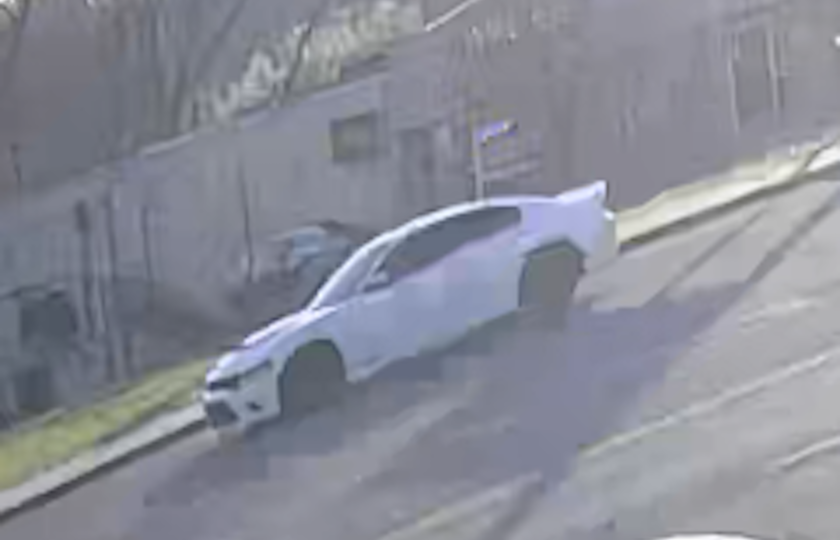 Nashville, TN – Police officials said that the suspected driver is wanted after street racing Monday evening led to the fatal crash on Clarksville Pike that killed 34-year-old Jacob Barnhardt,.
Both vehicles, two Dodge Chargers, were reportedly traveling southbound at a speed believed to be in excess of 100 mph when one lost control and crossed into the northbound lanes striking a Honda Insight.
The second Charger, seen in attached surveillance photo to the left, continued inbound on Clarksville Pike.
One of the Chargers involved in the crash, driven by 31-year-old Patrick Ewin, who is now jailed on vehicular homicide by recklessness charge for the death of Barnhardt.
Barnhardt had to be extricated from the Honda. He was rushed to Vanderbilt University Medical Center where he died shortly after arrival. Ewin was transported to the hospital for minor injuries, then to jail.
Anyone with information on the driver of the second Charger is asked to call Crime Stoppers at 615-742-7463.