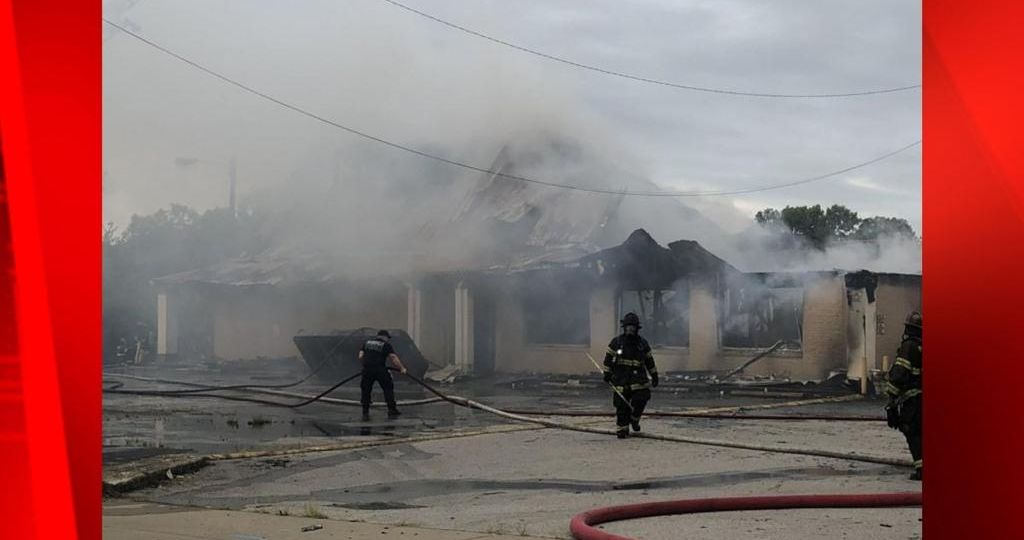 Nashville Fire crews are investigating a possible arson fire at a hotel on Brick Church Pike on Monday morning.
The call for the fire came in around 6:30 a.m. at the American Inn near Arctic Avenue. Officials said the hotel has been abandoned for some time now.
Crews at the scene told News 4 a woman ran over to the Days Inn hotel claiming another woman poured gasoline around her and ignited the fire while inside the American Inn.
The suspect who allegedly started the fire was not at the scene when first responders arrived.
Firefighters are investigating the cause of the fire.
"Our fire investigators are on the scene to determine the cause and make sure that her story, verify her story, we are being told that the woman is going to be able to identify the person that she says was pouring gas in the hotel," Kendra Loney with Nashville Fire Department said.
The woman, who reported the fire, was taken to the hospital with non-life threatening injuries.