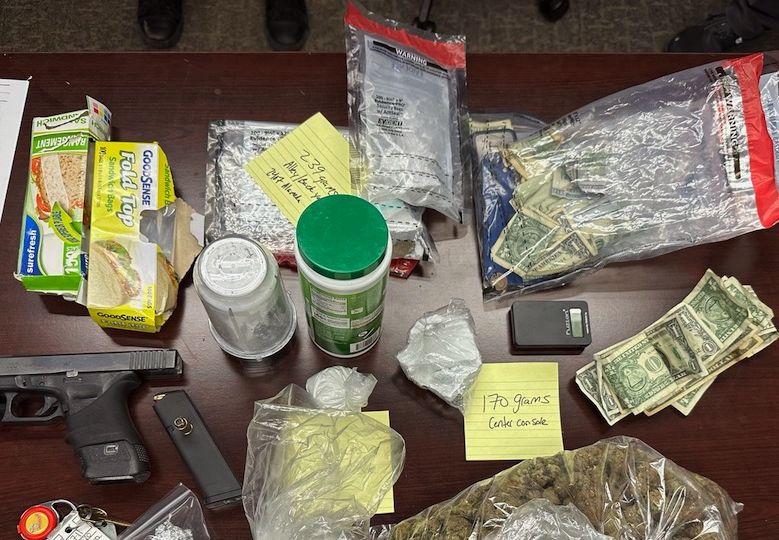 Nashville, TN – Police officials said that the 26-year-old man, Jordan Sandifer, was was free on $21,000 bond stemming from his arrest last September on felony cocaine and evading charges.
The responding officers reportedly found nearly one pound of cocaine, 1.2 pounds of marijuana, a semi-automatic pistol, and $2,240 cash.
Officers last night attempted to stop Sandifer near the intersection of Herman Street and 17th Avenue North. He refused to pull over and sped away. Ground units did not pursue him as a police helicopter in the area began monitoring his movements from the air.
Sandifer stopped on Albion Street and got out of his Dodge Charger. As TITANS detectives approached, Sandifer attempted to flee on foot, discarding cocaine and the pistol in the process. He was quickly apprehended.
He is now jailed in lieu of $147,000 bond on charges of felony evading, possession of cocaine and marijuana for resale, gun possession in the commission of a dangerous felony, and reckless driving.
Sandifer was arrested last September after MNPD officers and THP troopers conducting a coordinated traffic enforcement operation on Briley Parkway saw him speed by in a Dodge Charger at 120 mph. A police helicopter followed him and directed ground units to Hickory Hollow Terrace where Sandifer was taken into custody.