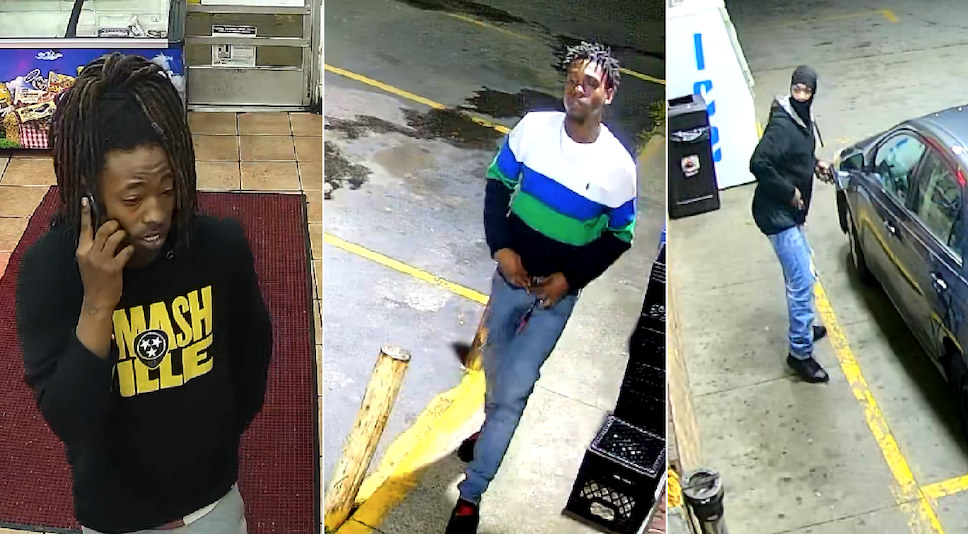 Nashville, TENNESSEE – Police officials said this incident occurred around 12:17 a.m. early Wednesday morning.
It happened at the Z-Mart located at 803 Dickerson Pike.
MNPD officers responded to a shooting call.
The responding officers discovered that one person with a mask driving a Toyota Corolla with Alabama tags pointed a handgun at another man, who was wearing a "Smashville" shirt.
When the masked subject exited the store following the confrontation, the other person reportedly shot at him.
Metro Police said that no one was injured in this incident, but there was property damage.
The masked person fled on Dickerson Pike, while the other suspect and another man fled in a Dodge Journey. 
All three persons inside the store at the time of the shooting are wanted for questioning at this time.
Please call the Crime Stoppers at 615-742-7463 if you have any information about this incident.
This is a developing story and it will be updated as new information become available.