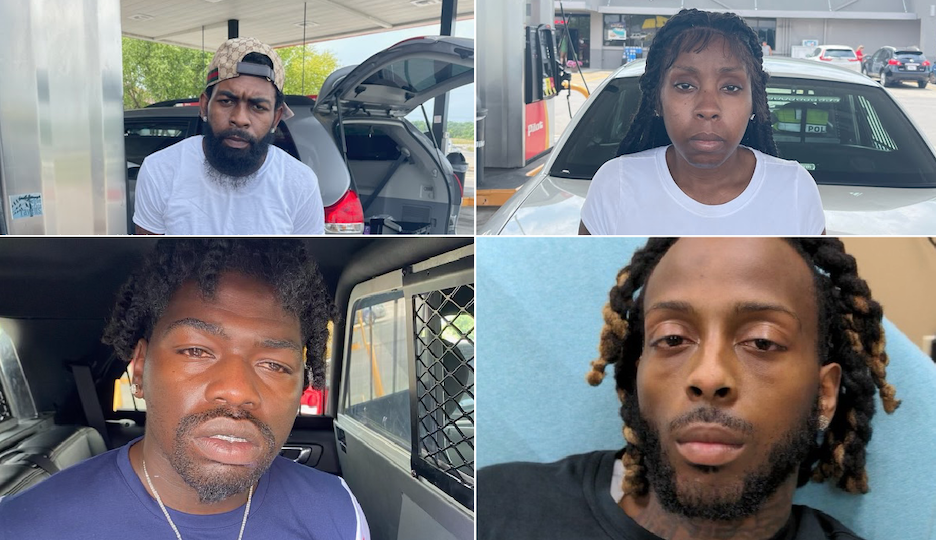 Nashville, TENNESSEE – Metro Police said that all suspects were arrested and taken into custody Monday afternoon.
MNPD officials said that all four individuals are from Texas and were later identified as 27-year-old Darius Dugas, 32-year-old Sashondre Dugas, 27-year-old Christopher Alton and 30-year-old Ladesion Riley, 30.
This incident occurred at the Bank of America machine located at 645 Thompson Lane.
Right before 11 a.m. Monday morning, two of the defendants approached the victim from behind and told him to not do anything stupid and hand over the money.
Detectives were able to determine that one of the getaway vehicles, a Hyundai Elantra, had been rented from Hertz.
Using information provided from Hertz, investigators discovered the Hyundai and a maroon Jeep that accompanied it parked at the Motel 6 in Dickson.
Detectives watched as what appeared to be cash was loaded into the Jeep.
All four were taken into custody without incident and the cash was recovered.
The four are being charged federally, police said.
Featured Image – TL – Darius Dugas; TR – Sashondre Dugas; BL – Christopher Alton; BR – Ladesion Riley.