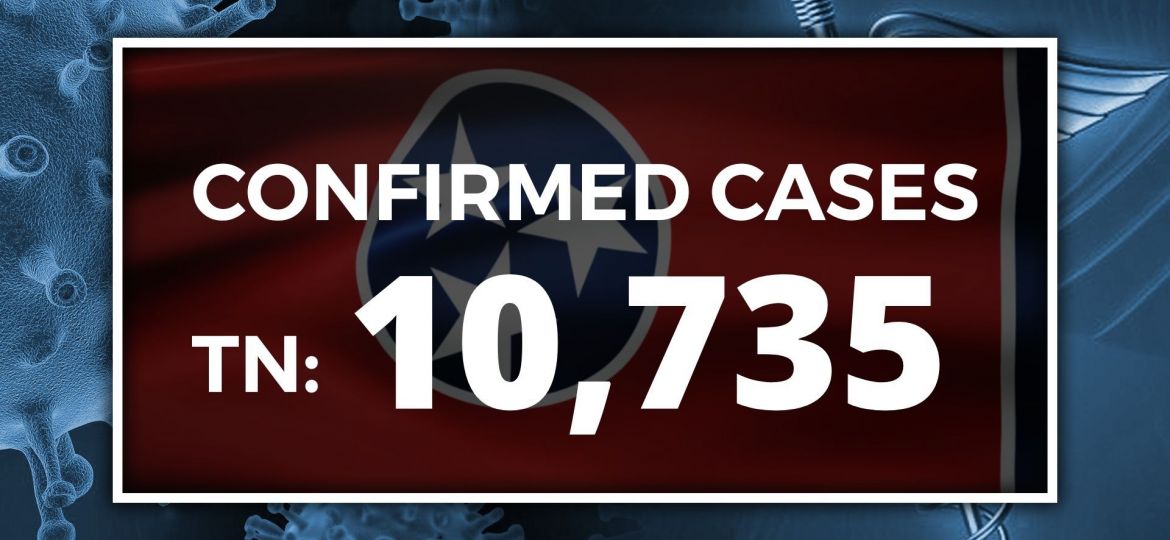 The Tennessee Department of Health has confirmed 369 more cases of COVID-19 across the state, bringing Tennessee's total to 10,735. The department said 199 deaths have been reported.
TDOH officials released the latest numbers Thursday, saying 5,338 have recovered from the virus 177,626 people have been tested.
Earlier in the day, Metro Public Health Department officials also confirmed 2,669 total cases in Davidson County, an increase of 57 in the past 24 hours. Twenty-five deaths have been reported.
Current county-by-county numbers are available in the map below this story, updated daily after 2 p.m. These numbers may not add up the total number, as the daily reports from the Tennessee Department of Health often have dozens of cases that have yet been linked to a county.