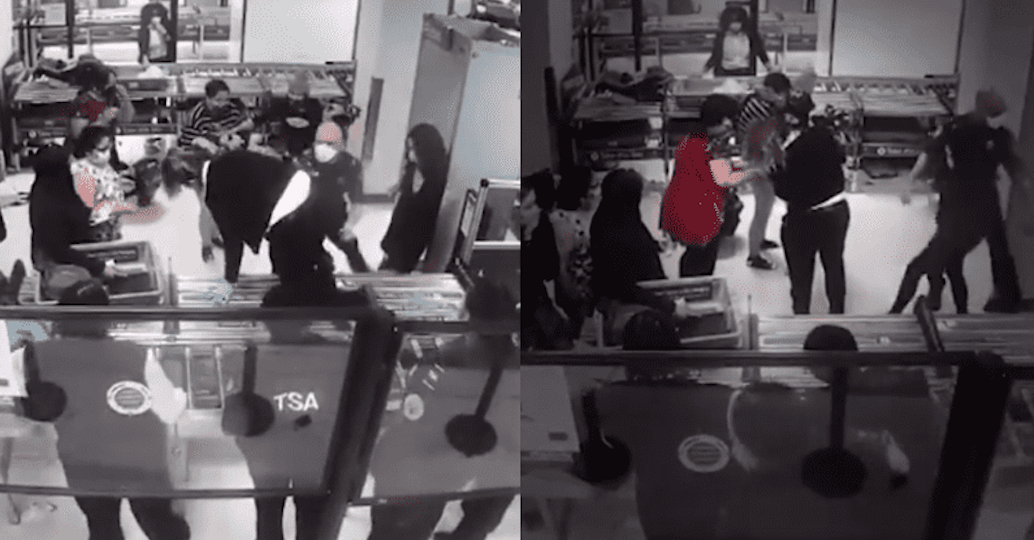 TSA officer has been hailed a hero for saving a choking baby without missing a beat. The brave woman had been working as a TSA officer in New Jersey for less than two months when the incident happened. She had reportedly been working at a security point screening travelers' carry-on luggage when she heard cries for help.
When the brave woman, Cecilia Morales, turned around, she noticed a distressed mother holding her infant who had become unresponsive. Initially, she shouted instructions that would help the mom resuscitate her baby but soon realized that she would have to do it herself. "My initial reaction was to show her over the conveyer rollers how to turn the baby around and pat the baby on their back," Morales said.
Morales, who has 10 years of experience as a first responder, jumped over a conveyor belt just so she could save the infant's life. "I saw that she was in distress and nervous, so that's when I made the decision to jump over," noted that trained emergency medical technician, who credits her years of experience for her prompt, life-saving decision, according to reports.
"(Being an EMT) helped me tremendously. Timing is everything. It's the key to a better outcome — the key to survival. It's life or death. Time is everything," explained Morales, who performed the Heimlich maneuver on the infant to clear his airway. It took two attempts to successfully open up the baby's throat, officials said.
"The first time I did the maneuver on the baby, I turned them around, checked to see his breathing, checked to see if he was reacting, gave him a sternal rub, but he didn't react. So I turned them around and I tried it one more time," she continued. During the second attempt, she placed the baby face down on her arm and patted his back. After this, the child began crying and Morales knew at that moment that the child was going to be fine. 
"When he started crying that felt the best, because that's when I knew that his airway was open and his lungs were working. So I was happy," she added. The officer also noted that the baby's mother remained in shock even after everyone understood that the infant was going to be okay. "The mother was too nervous and in shock to hold her son, so I carried the infant through the walkthrough [the] metal detector," she shared according to reports.
"She just broke into tears — happy tears," recalled Morales. "She was crying because she was relieved. Of course, the family thanked me, the grandma gave me a hug — they were very grateful." The video of her dramatic rescue was posted on Twitter and people flooded the comment section with love and praise for the officer.
As for Morales, she said her mind was blown when she watched the clip. "I saw the video afterward," she shared. "It was the first time I've ever seen myself in action, saving a life. It was mind-blowing to watch. I felt that my training and experience just took over."