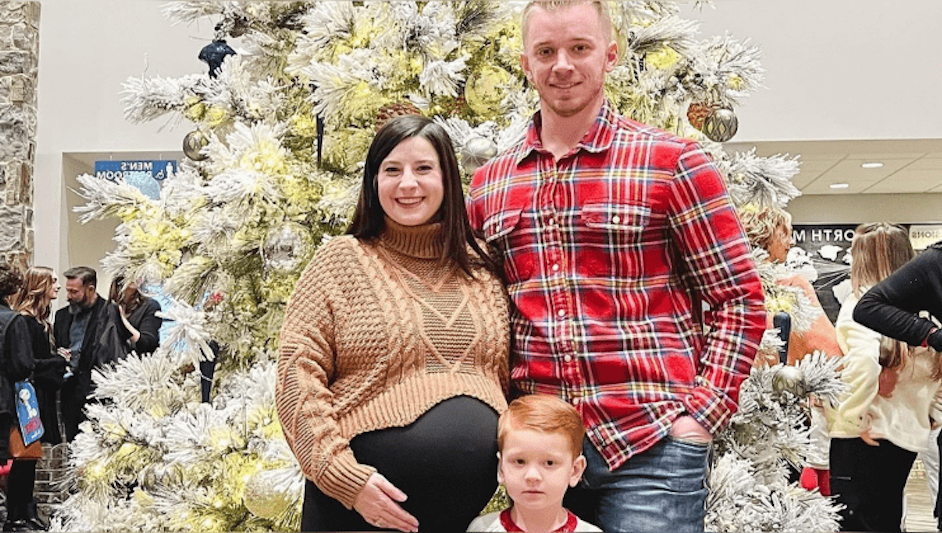 A community is mourning the loss of a doting mom of two and the wife of a 26-year-old man who died on Sunday. The 25-year-old woman passed away less than two weeks after birthing her second child, a daughter named Amelia. The community has come together and have prepared meals to be delivered to the house routinely and gathering as many necessities as possible. The woman leaves behind her husband and their two beautiful children.
William Lee is their firstborn. "He is the cutest kid you'll ever meet," reads the description on a GoFundMe Page which has been set up on behalf of their family.
According to reports, the 25-year-old woman from Georgia, Brianna Lee, passed away after suffering a brain injury. "I don't know what happened to her," said her husband Jesse, 26, who cannot believe that her wife is no longer alive. "[She is] perfectly fine an hour before that happened," he noted. Jesse and Brianna's love spanned almost a decade. The pair, who has been married for five years, met during their senior year of high school. 
Jesse happened to come across Brianna, who was crying outside her classroom, one day. "Later on that evening I sent her a message saying I'm here if you need anything. The rest is history," recalled the devastated husband. After finishing high school, the couple kept moving across the world because of Jesse's work in the Marine Corps. They eventually got married and welcomed their beautiful children. But Jesse no longer has the love of his life by his life. 
"There's no replacing her," said the grieving husband. "She was it. Everybody says they have a one and only. She was mine. She was, she still is, she'll always be. I don't know what I'm going to do without her," he added. His colleague in the police department colleague, Domenick Marotta too expressed his disbelief saying, "What happened was catastrophic. It was completely unexpected."
Despite the unimaginable tragedy, Jesse takes comfort in the fact that his wife was able to spend some time with her daughter before her sudden demise. "When we found out we were having a girl, she was over the moon," he said. "There are no words to describe how excited she was about that. I'm just thankful that she was able to spend at least a week with her. She was the happiest that I'd ever seen her, at least in a long time."
Meanwhile, the fundraising page revealed how the community has come together and "have prepared meals to be delivered to the house routinely and gathering as many necessities as possible." It also urges strangers to help the family during this trying time. "During these trying times, we know it takes a village to raise a family. Not to mention Jesse being able to provide for his family and attempt to continue with anything close to normalcy as possible," it reads.
 
"We need all the support and prayers for his family as they continue their journey trying to learn this new environment. There is no doubt the struggle will not end with just raising money, but it's a kick start to one thing this family would not have to worry about at the moment. Please find it in your heart to donate anything to support this family," it continued.