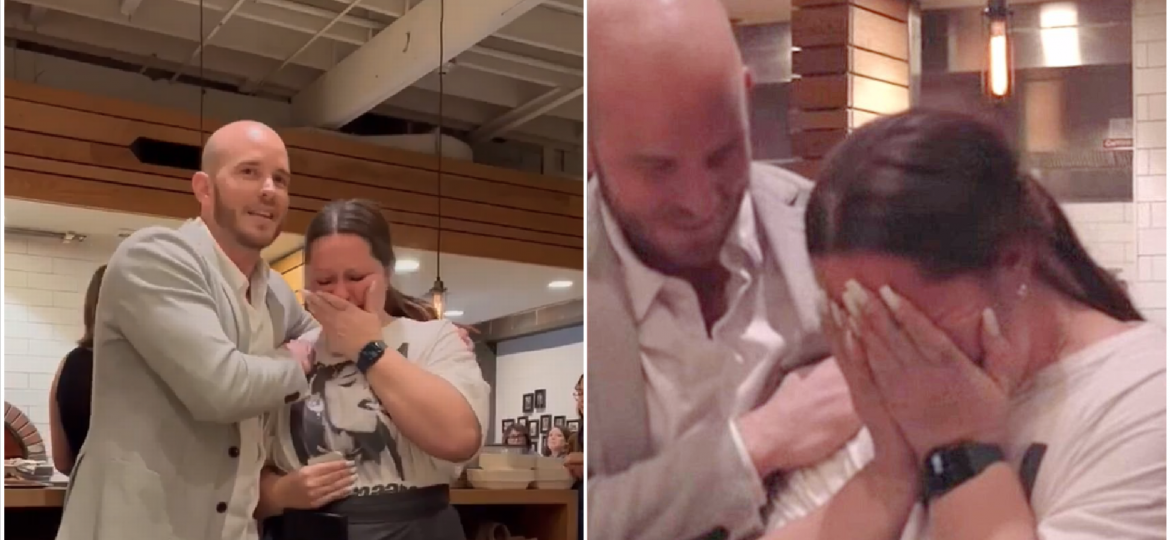 According to reports, the waitress who received a $4,400 tip from a group of diners to split between her and another server has been reportedly fired from her job after the restaurant manager forced her to share most of the money with other waiters, restaurant workers and management. "To turn right back around and find out that I wasn't keeping it, was kind of disheartening because we don't tip share in any way." the waitress said.
On Dec. 6, the waitress, Ryan Brandt, and a coworker at Oven and Tap in Arkansas, received the large tip, taking home $2,200 in cash each. Grant Wise presented that massive tip to Brandt and her coworker. But, Brandt later told him that she was told she could only keep 20% of the tip and had to split it with the rest of the staff.
When Wise learned of the restaurant's intentions he asked for the tip back and gave Brandt the cash outside. Brandt was reportedly fired for telling a customer about pooling the tips.
"To turn right back around and find out that I wasn't keeping it, was kind of disheartening because we don't tip share in any way," Brandt reportedly said.
As per reports, Grant Wise organized the '$100 Dinner Club' to dine at the restaurant earlier this month, with each member contributing a $100 tip. 
Wise reportedly said that he called the restaurant ahead of the outing to confirm that its servers did not share tips, and as he presented one of the waitresses with a check for $4,400 to split between her and another waitress who served the group, she was left in tears.
Unfortunately, Brandt reportedly said that the restaurant managers told her she would have to split the tip with all of her co-workers. And that is something she said they have not requested in the three and a half years she has worked there. 
"I was told that I was going to be giving my cash over to my shift manager and I would be taking home 20 percent." Brandt reportedly said. 
Brandt also said that she was devastated at having to fork over the large tip as she had planned to use the money to help pay off her student loans. 
A few days later, Wise discovered that Brandt had been reportedly fired for violating the restaurant's rules by telling Wise about its tip policy. He also said that he had called the restaurant beforehand to confirm the restaurant did not have a policy about tip sharing or pooling tips, and when a restaurant employee confirmed that they did not have such a policy, Wise and his wife moved forward with their plan.
On December 7, he posted on social media, he had found out that Brandt was fired from her job. 
"I'm so saddened to hear that the girl we tipped the other night at our $100 Dinner Club has been fired from her job. I don't fully understand why this would happen to what seems like such a sweet and kind-hearted woman. Nonetheless, I'm committed to showing her that there are great people in the world that will do good when they can." he wrote on Facebook.
On Thursday, Wise posted an update saying Brandt was offered a job at another restaurant and began work on December 8. Wise also re-opened the GoFundMe campaign on Dec. 14.