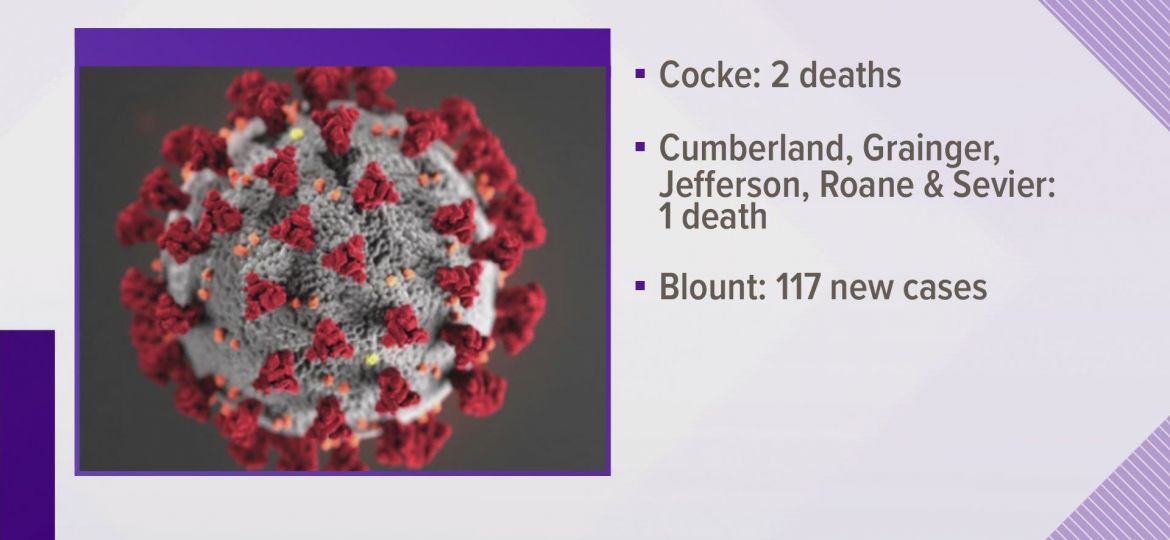 The Tennessee Department of Health has confirmed additional cases and deaths related to COVID-19 across the state on Monday, August 31.
The health department reported 1,818 new cases, bringing the state to 154,933 total cases, a 1.2% day-to-day increase since Sunday. Of the total cases, 151,250 are confirmed and 3,683 are probable.
A release from the department states, of the 1,818 new cases, 965 positive cases are associated with the South Central Correctional Facility in Wayne County. "This report of cases also contributes to the high positivity rate for the day. Additional questions about COVID-19 cases associated with this facility should be directed to the Tennessee Department of Correction," the department said in the release.
In addition, the department reported a disruption in laboratory reporting since Friday that will result in a higher caseload over the next few days.