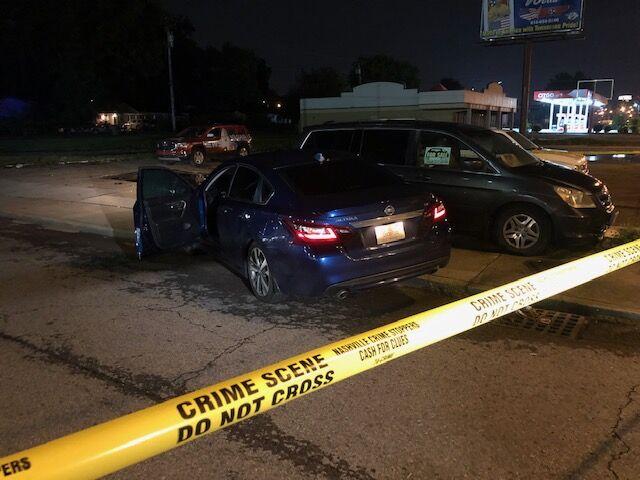 Police are searching for suspects after a teenager was shot during an attempted carjacking in East Nashville late Sunday night.
Metro Police said a 17-year-old female was waiting for her sister in her car outside the Z-Mart on Dickerson Pike when she was approached by two armed men who came from behind the store.
The men told her to get out of the car. The girl put the car in reverse to try and get away. The men tried to get into her car and shot her in the arm.
She ended up losing control of the car and crashed into a car across the street.
The girl was taken to the hospital with non-life threatening injuries and both suspects ran from the scene.
Police are currently searching for the suspects.