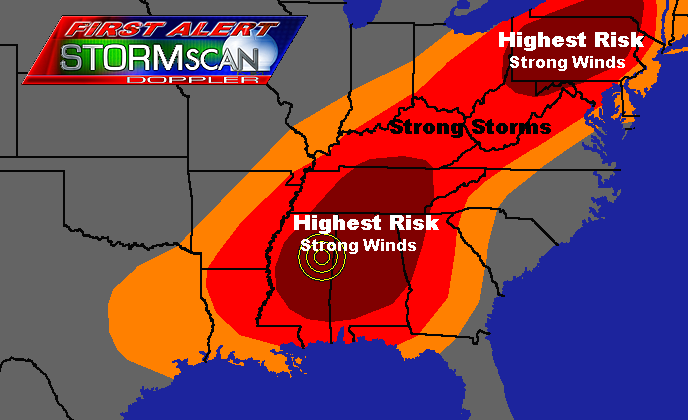 Stay weather aware on Tuesday as strong storms with the threat of damaging wind are possible.
A Storm 5 Alert is in effect from 11 a.m. to 8 p.m.
The first short wave moved into the area around 4 a.m. but Middle Tennessee and Southern Kentucky are still experiencing its impact with heavy rain, cloud-to-ground lightning and gusty winds.
Tuesday afternoon, a second short wave will move across the area possibly bringing heavy rain with localized flooding, lightning and gusty winds.
A Flash Flood Watch is out for our Southern Kentucky counties until 8 p.m.