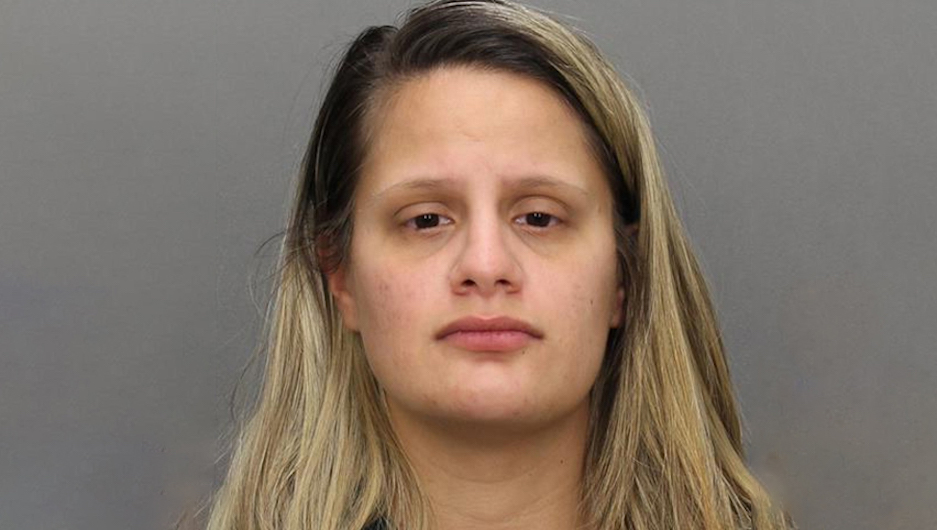 According to the police officials, the 26-year-old mother, who was reportedly suffering from post partum depression stabbed her 5-month-old baby daughter to death. She is now charged with murder, prosecutors said. The mom was arrested on Friday. Authorities responded to her home and found the 5-month-old baby dead. The infant suffered multiple stabs wounds to her chest, prosecutors said.
The 26-year-old mother from New Jersey, Kristhie Alcazar, appeared to be a 'good mother,' neighbors told police. They also said that the mother was suffering from post-partum depression, described as a kind of clinical state suffered by a mother following childbirth, typically arising from the combination of hormonal changes, psychological adjustment to motherhood and fatigue.
"I lived next to her for two and a half years, so it's a shock to me. She seemed like such a good mom, but they said she had post-partum and I have no idea what that's like so I can't judge." a neighbor, who wished to remain anonymous, said.
According to reports, the responding officers found several knives at the house. Prosecutors said the child's death has been ruled a homicide as a result of multiple stab wounds.
The 26-year-old mother is currently being held on charges of murder and a weapons offense. The victim's father was not home at the time of the stabbing, police said.  
Investigators said that it's not immediately clear what treatment and supervision, if any, the mother had been receiving in the months following child birth amid her mood swings. This incident remains under investigation. This is a developing story and it will be updated as new information become available.