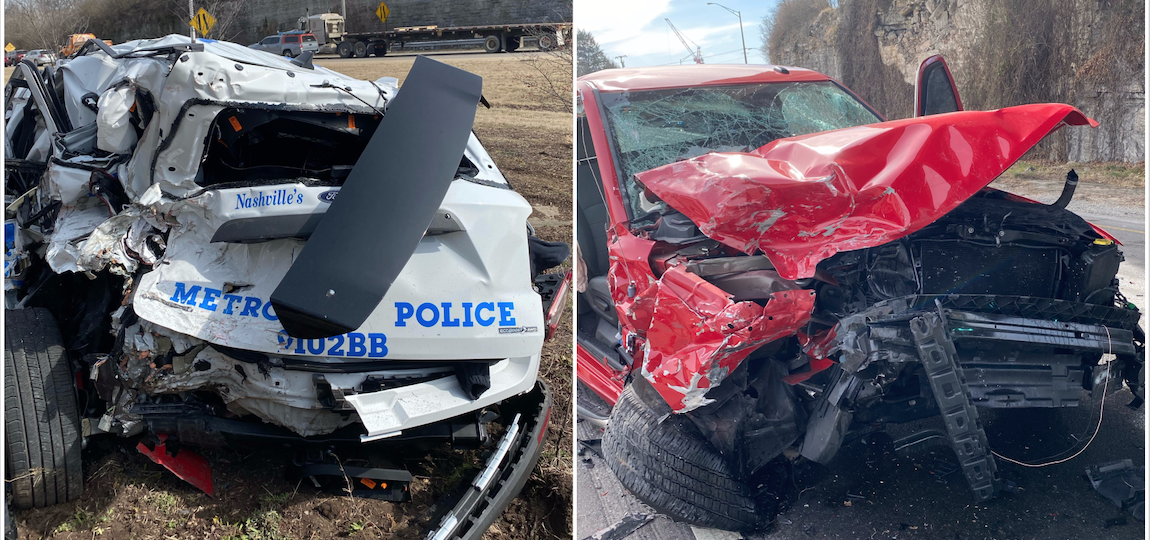 Nashville, TENNESSEE – According to the police report, officer Sundra was reportedly parked on the right shoulder of the interstate with emergency equipment activated to calm traffic.
Dodge Ram 1500 pickup truck then crashed into the police vehicle.
The crash pushed the police vehicle off the shoulder and into the grass median.
The MNPD officer suffered injuries and was taken to a hospital for treatment..
The 40-year-old driver of the pickup, James Smith, truck was also injured and was taken to a hospital for treatment.
Investigators found no signs of braking from the pickup truck. 
Smith is now facing multiple charges, including: aggravated vehicular assault and felony reckless endangerment.
Officer Sundra was discharged from the hospital Thursday and will continue recovering at his home.
This is a developing story and it will be updated as new information become available.