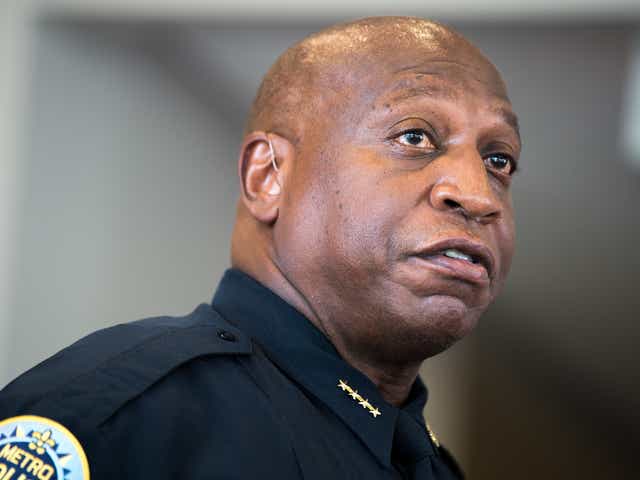 Veteran Detective and Interim Chief John Drake has been selected as Metro Nashville Police Department's new chief, Mayor John Cooper announced Monday at a press conference.
Cooper posted a video of the press conference.
Drake, 56, is a Nashville native who began his MNPD career in 1988 and has served in a number of jobs throughout the department.
Drake began his service in the Patrol Division, before being assigned to the Vice Division's Narcotics Unit, according to his official biography. Since he has a passion for youths, he transferred to the Police Athletic League, where he started a basketball program for children. That program grew to more than 1,300 participants in less than five years.
"I will lead with my heart by being open and accessible to the community while connecting with people," Drake said. "At the same time, I want our officers to know that I care deeply about them, and will work to build more wellness programs and other services to help officers flourish in their careers."
The Andrew Jackson Lodge No. 5 of the Fraternal Order of Police, the local chapter, tweeted, "Congratulations to the newly appointed @MNPDNashville Chief of Police John Drake!"