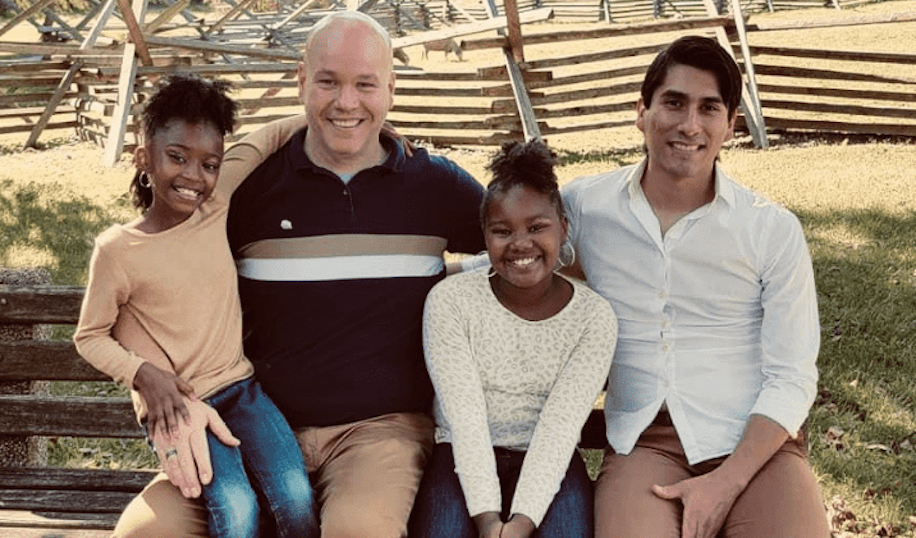 A man in Illinois is being hailed a hero after he selflessly jumped into a frozen pond to save his granddaughter. Unfortunately, the brave man died in the process. The 10-year-old girl Ma'Lyiah fell through the ice as she was chasing after two of her family dogs on Saturday, revealed the girl's great aunt. This is when he "instantly [slipped] on his slippers and just [started] running out," in an attempt to rescue the child. 
According to reports, the girl's great aunt, Amanda Beals, shared that the 10-year-old girl, Ma'Lyiah, had been out walking six dogs with her sister Bailey on Saturday. At one point, two of the animals broke free and ran towards the frozen pond. To get a hold of them, Ma'Lyiah began chasing after them and ended up on the pond. The ice accidentally broke and the child fell in. 
By the time Beals arrived at the scene, both Carlos Serafin and Ma'Lyiah were under the water. Another brother of Beals, Bill Croy, informed her that "he couldn't get to them." Recalling the heartbreaking moment, she continued, "And I said, 'Who, Ma'Lyiah?' I said, 'Where's Carlos?' And [Bill] said, 'He's in the pond.' I said, 'Carlos is in the pond?' And he said, 'Yeah, I couldn't get to him.'"
Thankfully the Fire Dive Team managed to rescue Ma'Lyiah but although they got Serafin out, the medical personnel could not revive him. Fire Protection District Chief Frederick Reynolds reportedly said that rescue personnel with the Charleston Fire Department assisted them with the rescue efforts of both Ma'Lyiah and Serafin.
"The local hospital worked for a long time on Carlos and tried everything possible but unfortunately he was under the ice for too long and was not able to be revived," read the description of a GoFundMe Page which had been set up to raise money for Ma'Lyiah's medical expenses and Serafin's funeral. Apparently, one of the family dogs named Horchata also died in the incident. 
"Carlos jumped into the pond with a broomstick to try and save Ma'Lyiah but she was already under the ice and he also got sucked under," wrote Beals who organized the fundraiser. "Bill busted the ice to try and get to them both but couldn't find them. The dogs were also in the pond trying to rescue all," she continued.
"As of right now, Ma'Lyiah is not showing any brain activity only seizures. Her heart and lungs are working but we are praying for a miracle. There is no life insurance and I know my brother needs one less thing to worry about right now. Every penny counts and is greatly appreciated," Beals added, noting that Serafin "died a hero."