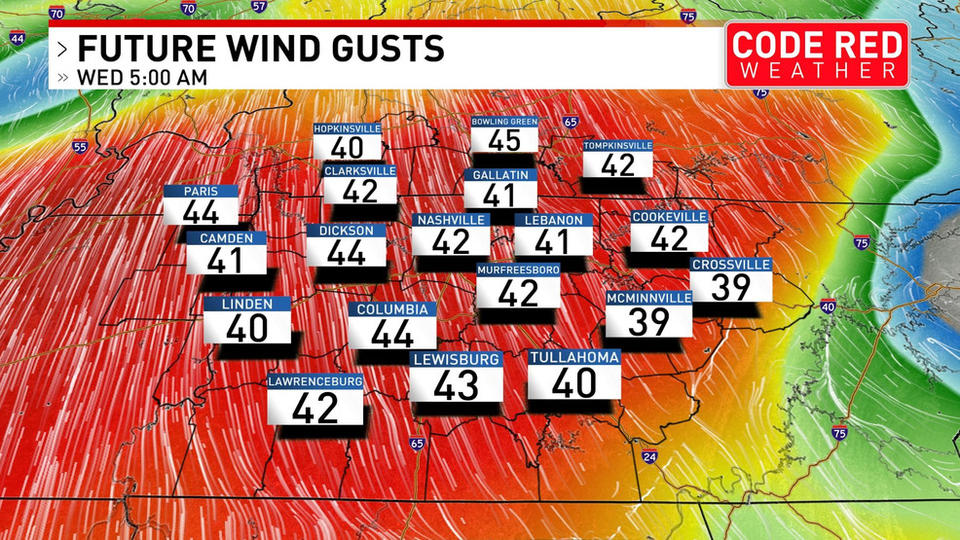 Wednesday afternoon into evening, a few isolated storms are expected to develop. Damaging winds and pockets of rain remain the biggest threat with a low end chance for a brief spin up tornado.
The bursts of rain will be hit and miss, but the wind has the potential to pack 30-45 mph gusts.
The entire Middle Tennessee area is now under a marginal risk in the Severe Weather Outlook.
The threat level — currently at 1/5 — will have some impacts like damaging wind gusts and heavy rain, which could create messy roadways for the busiest travel day of the year. A brief spin up tornado is also possible, but not likely.
Rainy conditions will persist for much of the day Wednesday, with a window of strong storms from noon to 6 p.m.