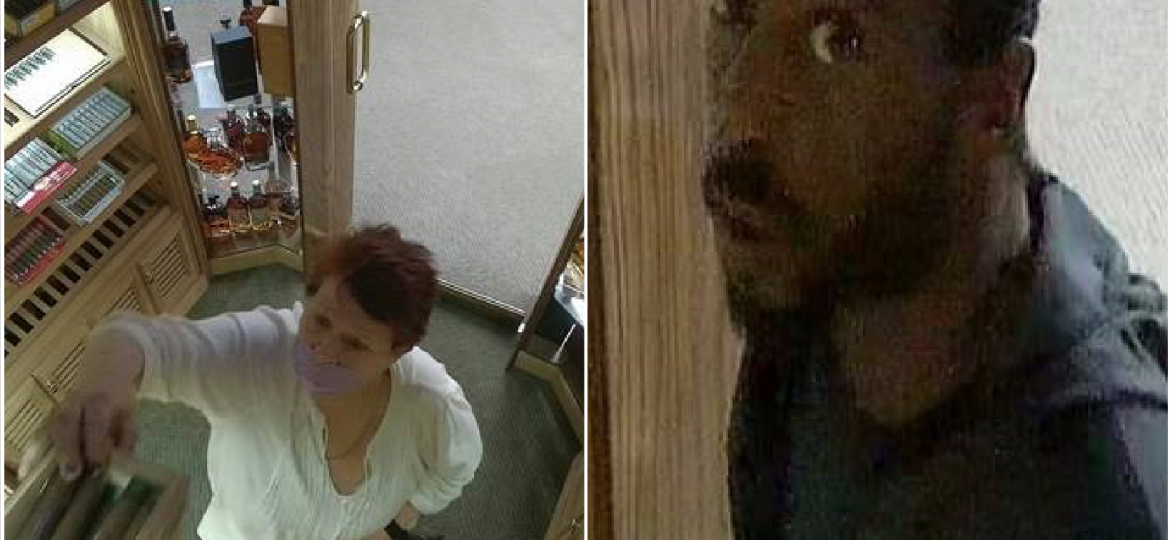 Nashville, TENNESSEE – According to the Metro Nashville Police Department, this incident occurred on Saturday.
It happened at the Sinkers liquor store located at 3308 Gallatin Pike.
Metro Police said that both suspects reportedly took cigars and several small bottles of alcohol without paying for the merchandise.
While the woman took several hundred dollars worth of cigars from inside the humidor room, the man distracted an employee.
They left in a silver four door sedan.
The woman has red hair and is approximately 5'4" tall and weighs approximately 250 pounds. The man had a beard and mustache.
Please call the Metro Nashville Police Department at 615-742-7463 if you have any information about the suspects.
This is a developing story and it will be updated as new information become available.