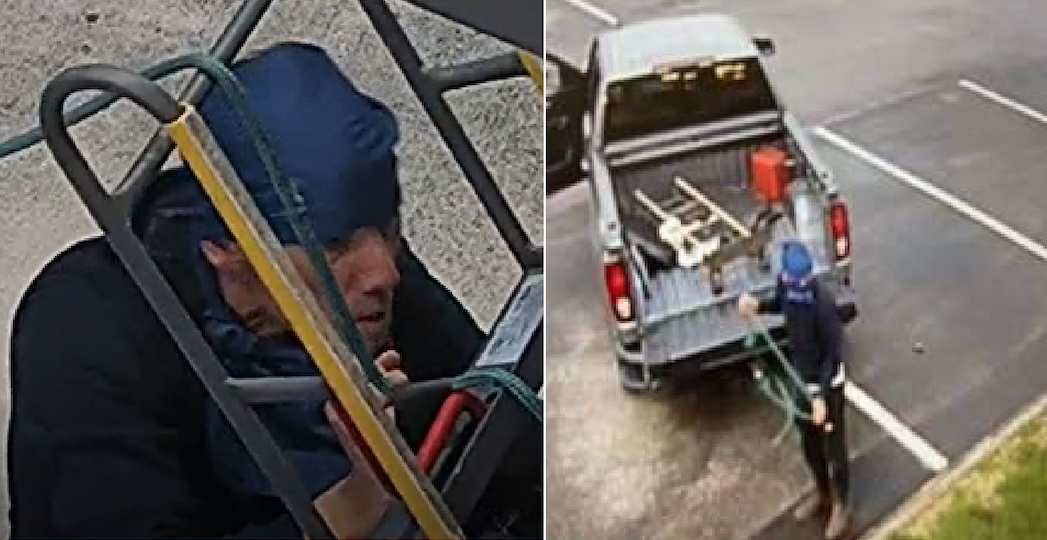 Nashville, TENNESSEE – MNPD officials said the attempted robbery occurred right after 5 a.m. early Wednesday morning.
It happened at the Enbright Credit Union located at 2340 Jackson Downs Boulevard.
The responding officers discovered that the suspect tried for more than an hour to maneuver the machine into his pickup truck while using a rope and dolly.
He was unsuccessful but caused approximately $70,000 worth of damage to the ATM.
Metro Police said the unidentified suspect was driving a gray GMC 1500 4-door pickup truck.
There appears to be a decal on the lower left corner of the rear glass of the truck. 
Please call the Crime Stoppers at 615-742-7463 if you have any information about the suspect.
This is a developing story and it will be updated as new information become available.