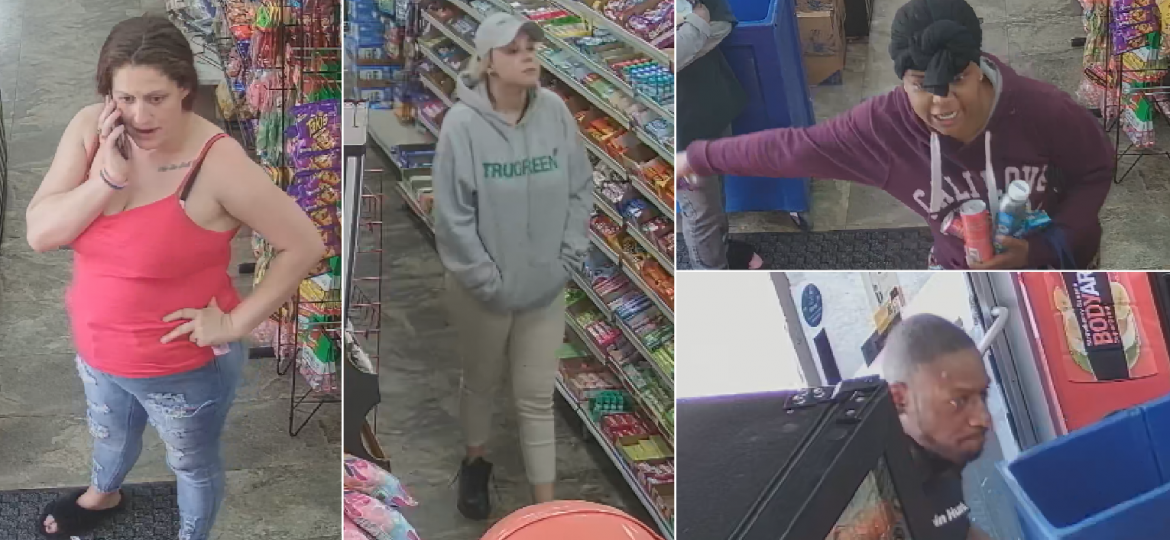 Nashville, TENNESSEE – According to the Metro Nashville Police Department, this incident occurred on April 21.
It happened at the Marathon gas station located at 601 Murfreesboro Pike.
MNPD officers responded to a disturbance call.
The responding officers discovered that the suspects entered the store and tried to shoplift when they were confronted by the employee at the front door.
A physical altercation took place between the employee and the female suspect with paisley pants and a "Cali Love" sweatshirt.
Metro Police said the employee reportedly pulled a 9mm handgun from her holster when the female suspect pushed her to the ground and began smacking the victim's head to the floor.
A second female suspect, wearing a "TruGreen" gray sweatshirt and matching hat, came up behind the victim and took the weapon.
All four suspects fled in a white Honda Pilot outbound on Murfreesboro Pike.
Please call the Crime Stoppers at 615-742-7463 if you have any information about this incident.