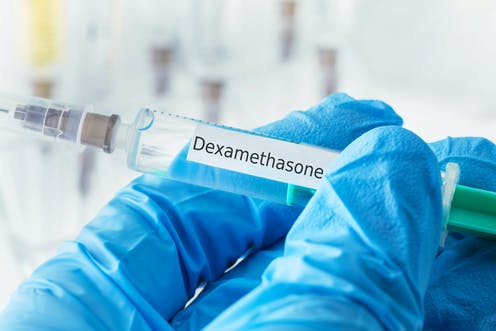 An allergy treatment is showing great promise, for patients who are severely ill from COVID-19.
Dexamethosone is a steroid that reduces inflammation in a wide range of medical conditions.
British researchers began tests on severely ill COVID-19 patients on ventilators. It showed an amazing ability to fight COVID-19.
"And it's becoming part of routine medical care here," Vanderbilt Infectious Disease Expert Dr William Shaffner said.
Shaffner said Dexamethasone is so effective, it's become part of an arsenal of life saving drugs to get severely ill COVID-19 patients back on their feet
Along with Dexamethasone, Resdeivir and Plazma, all of these things have improved our capacity to get people off ventilators, and wonderfully back home," Shaffner said.
The drug is relatively cheap. But, given its ability to fight a virus that has killed almost 125,000 people in the U.S. will it stay cheap
"This is a drug that can be manufactured in a very straight forward way, manufacturers will be able to keep up with demand," Shaffner said. "I hope, that would not happen, although that's always a concern."